Yellow Crochet Top a top in a beautiful shade of yellow that I'm sure you'll love. It works and matches any look, so be careful with the colors you'll do so that you have more combination options to use with this piece. With the arrival of hot weather, this piece will be perfect, certainly, the tours will be fresher and more pleasant with this piece. The material described here is just a suggestion, as this is very tasteful. Especially when it comes to the color of the piece, that another point that depends on tastes.
Try to leave everything separate, this way, it will be easier to pay attention to the explanations available below and making this piece, you will have much easier. Having already some knowledge in crochet and the material separated, it will certainly be easy to do. This crochet top is a wonderful piece to give to your clients, as they all like beautiful novelties that can help their summer look.
That way, you can add your income at the end of the month, which is great for you. Make different colors and once you're ready offer the varieties, I'm sure your customers will love so many pieces available. Everything is well explained in the tutorial below, it is always good to have the averages of the person who will use it, remember this as it is important.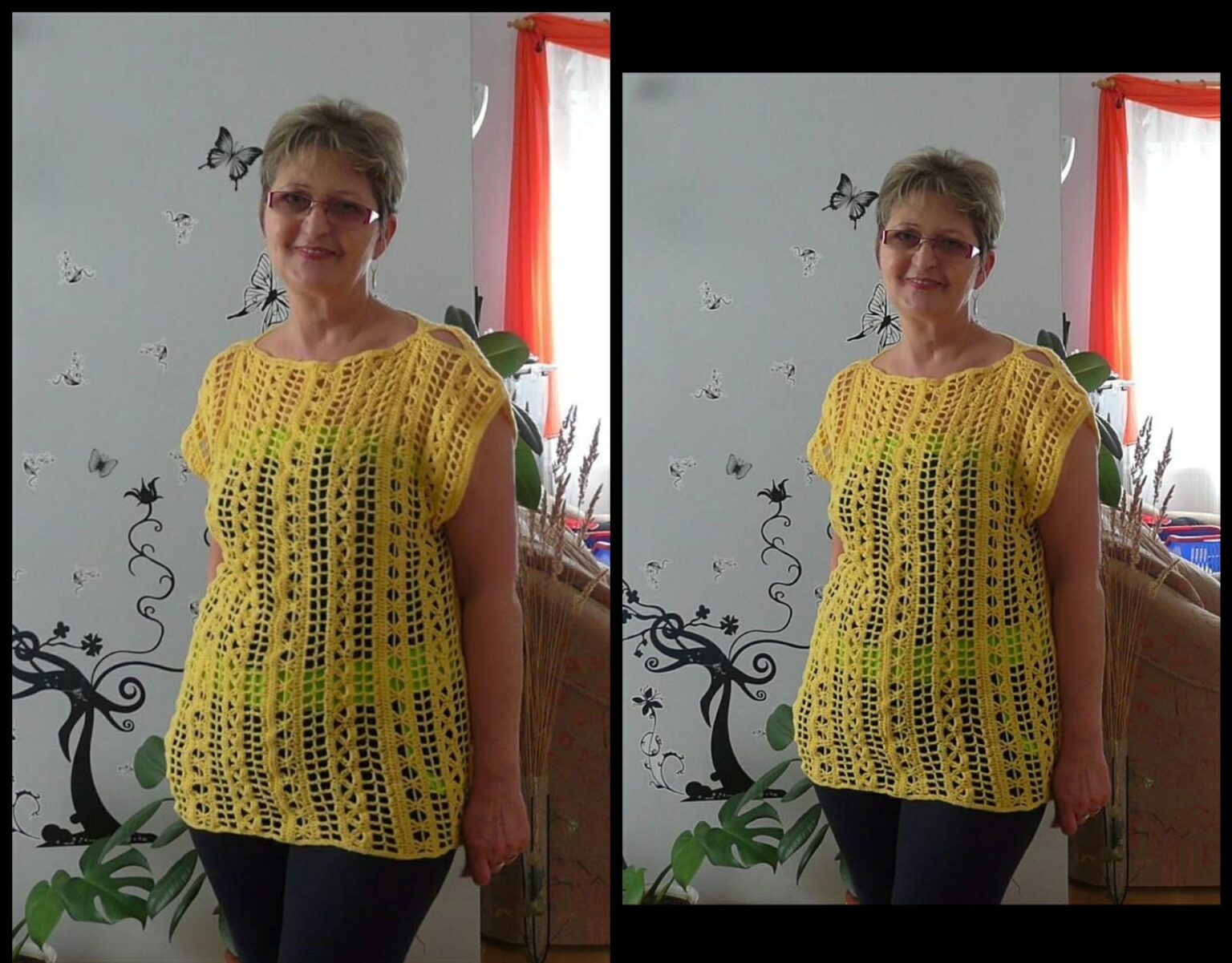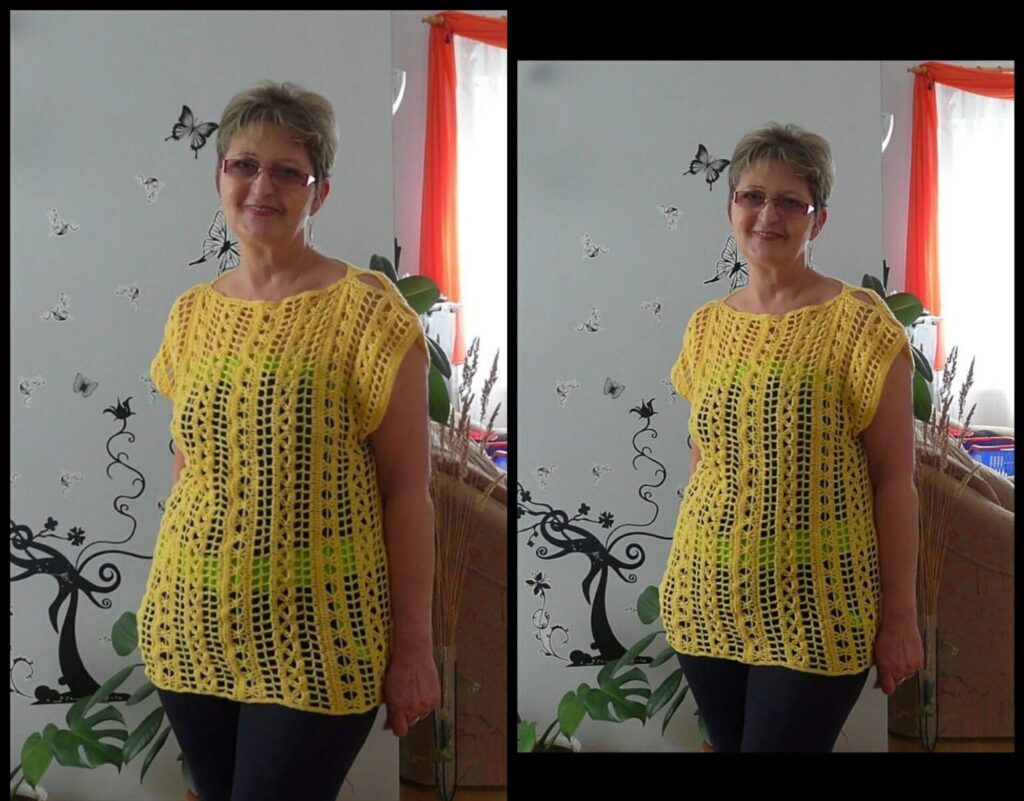 See Also:
➽ Irish Crochet Cushion Cover
➽ Crochet Cushion Cover ( Flower design)
➽ Crochet Gown Featuring Pineapple Stitch (Wedding Gown)
Yellow Crochet Top
Materials:
Yarn: 50 g ball -approx. 125 m/50 g (1.75 oz ~ 137 yds)
Hook: 3.5mm crochet hook, or size to obtain gauge.
tapestry needle: 1 yarn needle for weaving in ends
Steps
Back: work crosswise, see arrow in Schematic Chart.
Cast on 109 ch + 3 ch for turning and work in basic patt rows 1 to 13 once, rows 2 to 13 3 times, rows 2 to 5 once, then to end 1 row dc = 54 rows = 26¾" [68cm].
Front: proceed as for back.
Finishing:Block pieces to measurements, cover with a damp cloth and allow to dry. Close about ¾" [2cm] across shoulder and side seams as marked by a thick line in the Schematic Chart.
Continue and finish-up.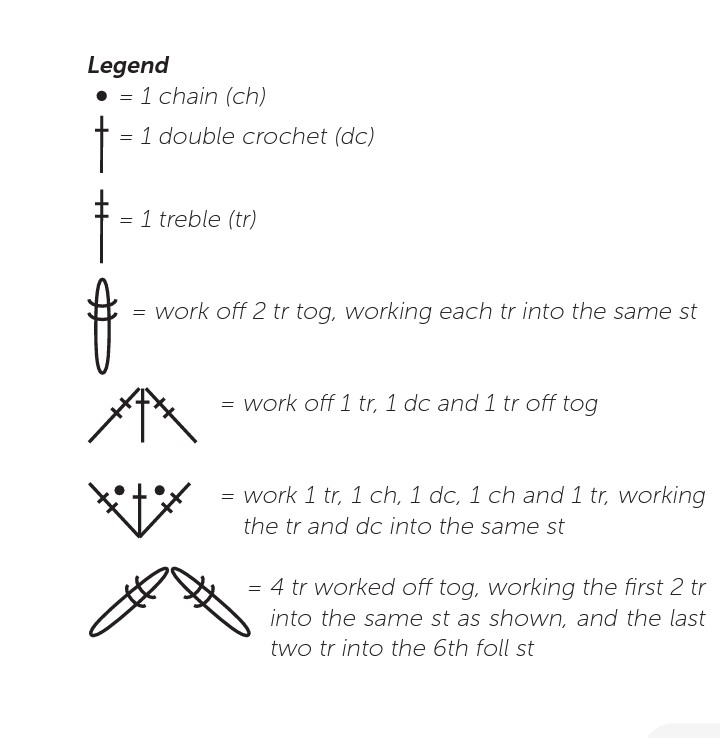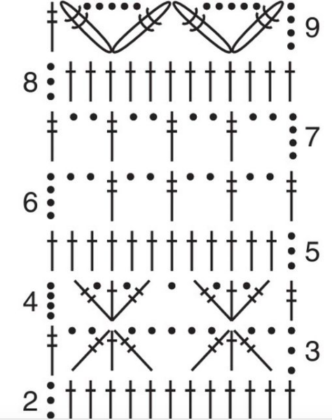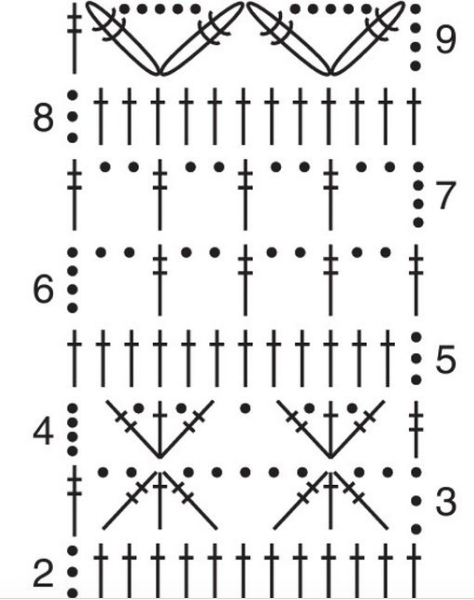 Our Team's Opinion About This Pattern
Yellow Crochet Top, if you're looking for a top to complete your summer look this one will be perfect and very useful, with a beautiful color just for you!! Believe me you're gonna love this amazing piece, it will give you an amazing look and will amaze everybody with this beautiful design and amazing color. This is a piece that is aways needed, that's why it is so famous. This will surely make your customers want one like it, which will help you in sales!!
Want to make this amazing Yellow Crochet Top? Then set aside all your material and tools before starting your piece so that you already have everything close at hand, this way it'll be easy to carry out this project, follow the tutorial carefully, make your piece while following the tutorial and I' m sure that you will be able to make this amazing work easily.