Good afternoon my friends, how is your Monday going? Are you starting this week with a full energy mood or the beginning is still a little slow? Because I am exhausted, I had a great weekend with family and yet I could have another weekend to rest.
We are reaching the middle of June, already, this year is passing by at full speed. And soon we are reaching August, and consequently, Father's Day is nearby as well. I posted here, a few days ago, some ideas for this holiday. Today, I bring one more option, to present or to sell.
This neck Y pullover is a classic and very elegant recipe. Pullovers are very useful and bring the final touch to a look. The pattern I have here is more recommended for intermediate level, but we still have around two months for Father's day and the tutorial is detailed and complete, so, even if you are a beginner, you may practice.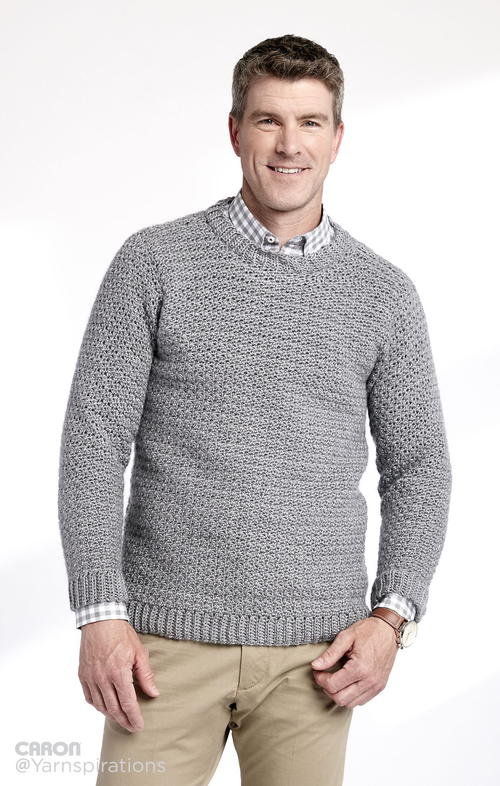 It is a good choice to go for soft and smooth, after all, this is a wintery piece and comfort is what is required for these cases, right? So go for a yarn that is washable resistant but also fluffy.
You can choose between a 5mm or a 8mm hook, depending on how you like your stitches, do not forget your favorite pair of scissors as well.
Available at All Free Crochet you have the full recipe, including size charts that will help to produce sizes from small to extra large, have fun with it and let me know the results. Have a great and productive weekend everybody!