Hello my dear companions through the crochet world. How is your Wednesday? Did you start your week full of energy already? I have here today a very special project for you. When I first put my eyes on it, I instantly fell in love with it, I thought it was so delicate.
The initial idea is, of course, that this is a baby item. But as I was thinking and it can be a comforter or a blanket to throw on the couch and give a comfiness touch. This is not a beginner pattern, the stitches are relatively easy and yet, because of the colors, we need to keep changing the yarns and there are seven rows to repeat.
It is important to remember that we are talking about a baby item, and therefore we must be careful about the yarn material. Usually acrylic yarns are the best choice, the ones that are hypoallergenic and smooth will help avoid irritating the baby's delicate skin.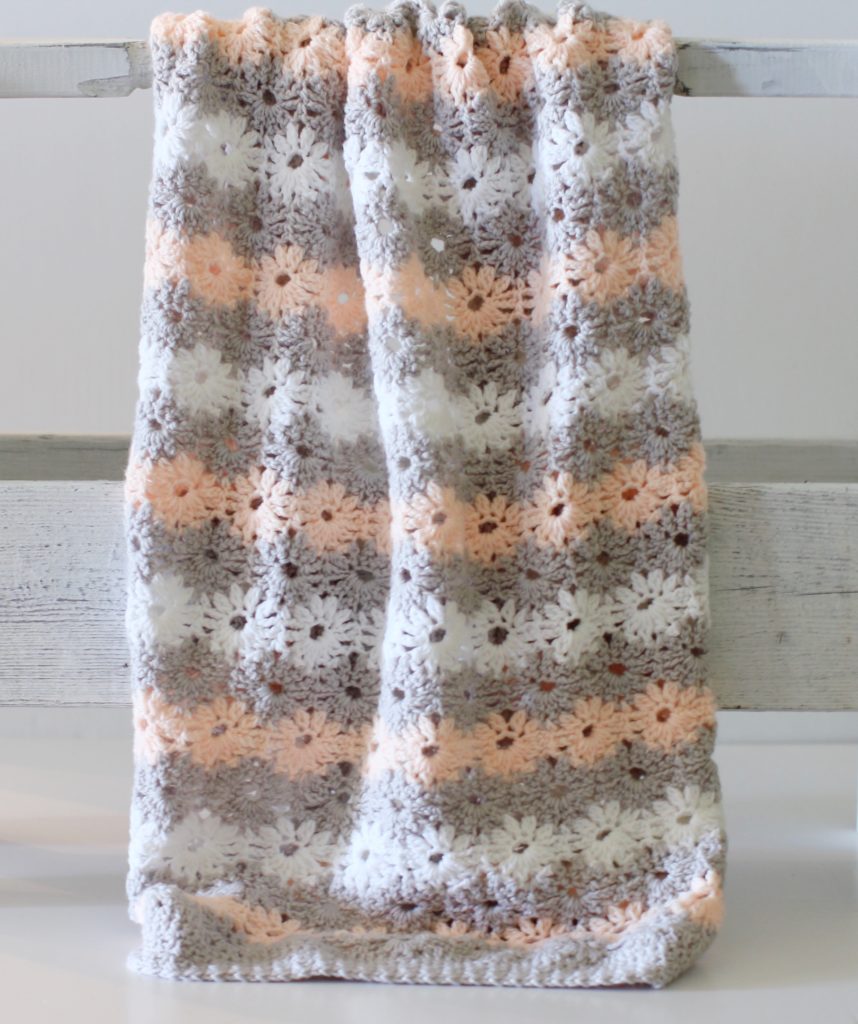 This recipe is for a 30 inches per 34 inches blanket, of course, you can adapt into bigger pieces, like if you want a comforter or smaller for a security blanket. This pattern requires a 4mm hook, the stitches are very gentle, so a thinner hook will help you to get the soft effect this item has.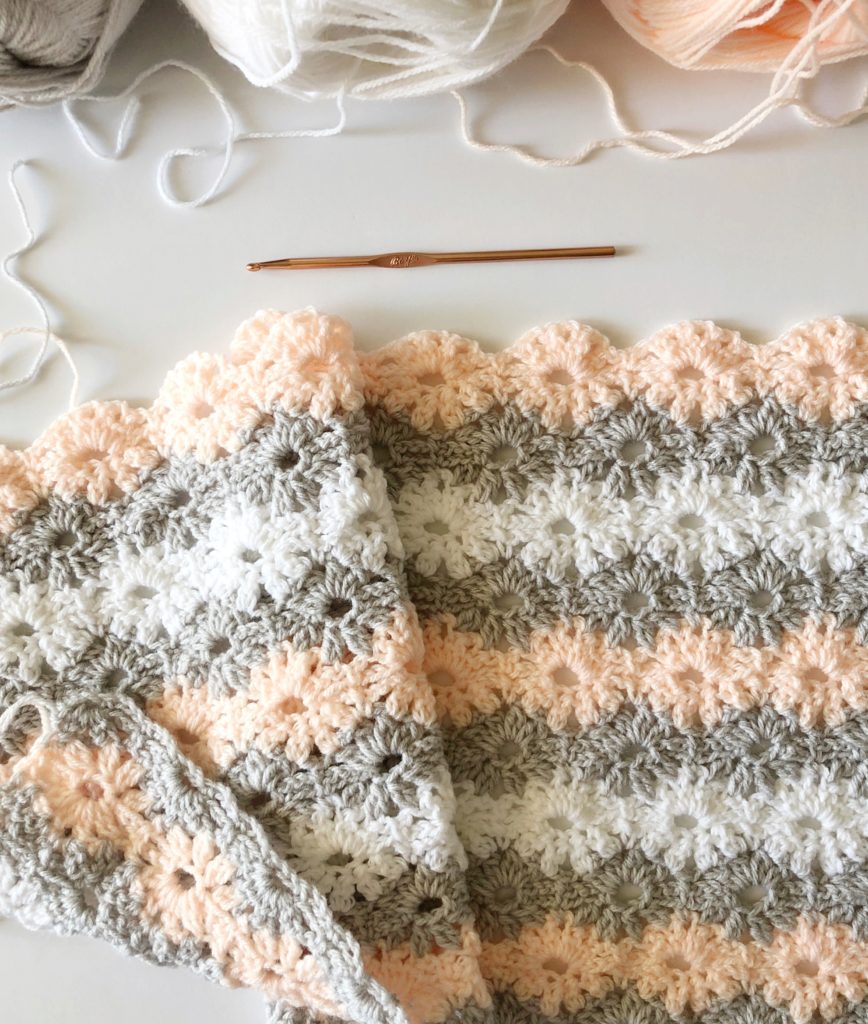 How beautiful is this item? I was simply mesmerized by it. If you, like me, cannot wait to grab your hook and start crocheting, go to Daisy Farm Crafts for a very detailed tutorial that includes a great video, guiding you stitch by stitch. Tell me the final results in the comments. For now, have a great night and an even better week, good night guys!