Today you will learn how to make this beautiful Nordic Heart Quilt Block. If you want to learn more about this Quilt, just read this great tutorial to learn how to do it.
You can make this Nordic Heart Quilt Block any way you want. It is not complex and looks wonderful. In the step by step we will teach how to do it, and believe me it is beautiful.
Whenever there is any leftover of your fabrics, we recommend that you keep them for future use. It's amazing to be able to reuse scraps to make quilts. So you save money and do it your way.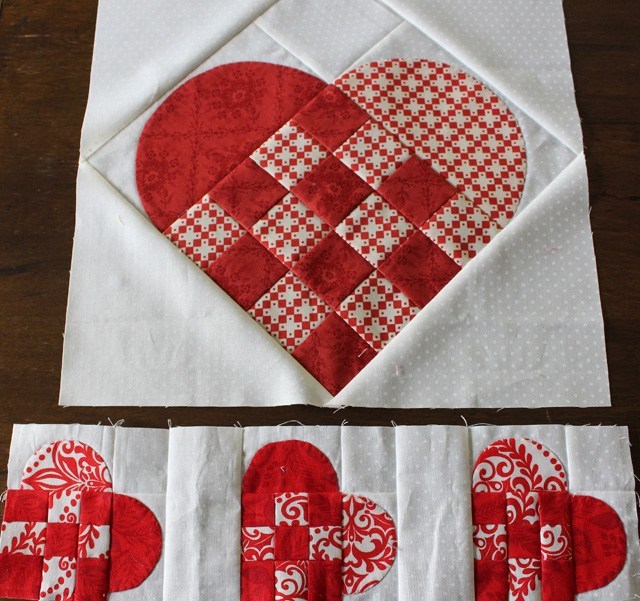 Tips
As we said, enjoy all your leftover fabric for your quilt. If you don't have any, you can buy it at any craft store or at several knitting stores. Choose what you want, in the textures and colors you like.
If you are still a beginner, we advise working with the square format. They are easier to sew. You can also use rectangular shapes, triangular shapes or any shape you like.
Here we use the default measurements, but if you want you can do it bigger or smaller if you already know how to do this quilt. We hope you like It, cause we certainly did.
How To Cut:

Red:  (2) 1 1/4" x 9" rectangles, (1) 1 1/4" x 9" rectangle, (3) 2" x 3" rectangles

Red/white print:  (1) 1 1/4" x 9" rectangle, (2) 1 1/4" x 9" rectangles, (3) 2" x 3" rectangles

White:  (6) 2" x 3" rectangles, (3) 1 3/4" squares, (2) 2 1/4" x 4" rectangles

Fusible Interfacing:  (6) 2″ x 3″ rectangles


Free Full Tutorial: Nordic Heart Quilt Block
See Too: