Hello darlings! I'm so happy to find you here. Every time I separate a pattern, I already think about sharing it with you. Strolling through the site you will see a wide variety. I hope that one of them strikes you and inspires you to continue making beautiful crafts. And now with the cold season, how about making Crochet Maria Beanie?
This beanie is beautiful, with a wonderful color and that pompom on the tip that makes all the difference. If you just wait for the temperature to drop a little and already run to wear a crochet cap, or you don't even need to cool down because you're already betting on the item, you're not alone. The beanie is a beautiful accessory, which adds a lot to the look and matches many styles.
A crochet beanie, in addition to being beautiful and versatile, makes the look warmer for cold days. The various models that exist are the thousands of possibilities that the crochet beanie can offer to enhance the most diverse looks. The most fabulous types can also be quick and easy to make, especially with the help of practical and simple tutorials. The beanie can still have several details that end up making the look even more elaborate.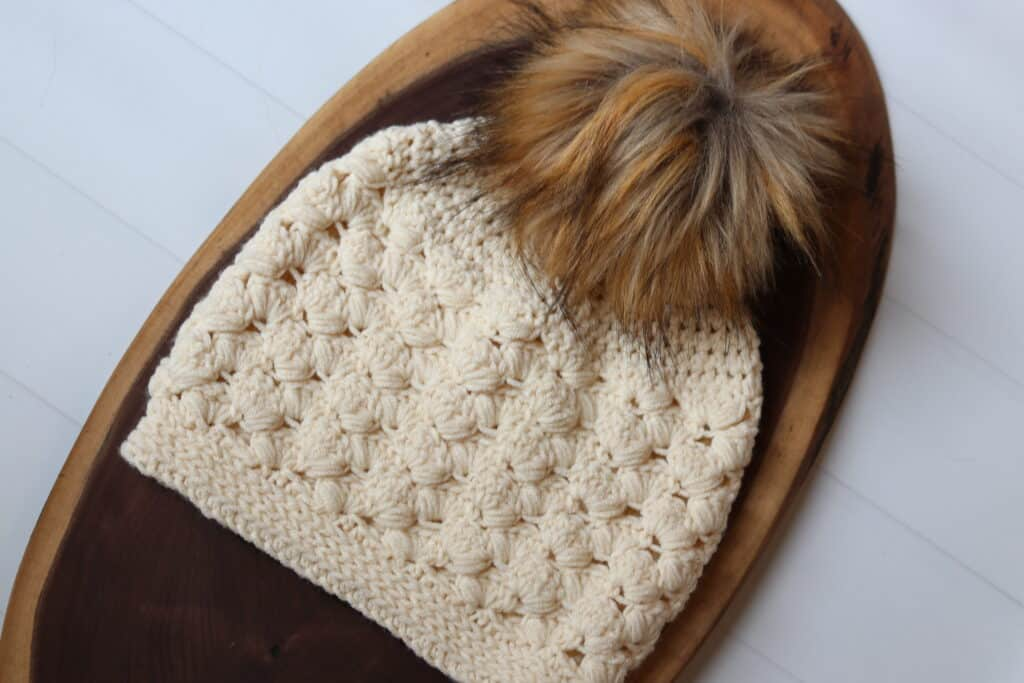 Image / Pattern / Tutorial: Rich Textures Crochet
There are models for all tastes and styles. Whether for women or men, children or adults. In general, you can make simple beanies with basic crochet stitches. With these stitches, and from repetitions, you will generate different weaves in a practical and easy way. Like most crochet pieces, we need to pay attention to the size of the beanie so it doesn't get too tight on our head. But here it is simple, to change the size of your beanie, you will need a multiple of 5 stitches for the first round of the hat body.
Brim of hat is worked in rows, body of hat is worked in rounds. When choosing the material, opt for a softer yarn. If she stretches a little, that's good too. Just be careful not to make it too big. After stretching it will be too long. Ready to start? The maria beanie pattern is available in Rich Textures Crochet. You will have access to the described version and the video tutorial. Watch the video for the first time, clarify any doubts and then just crochet!