Good morning guys, hope everybody is fine! How are your plans for today? Do they include lots of crochet practice? Because I have the cutest project for us today. This baby bear crochet poncho is both easy and lovely, a great way to practice your skills and produce a nice piece as a result.
If you remember, a few days ago I brought you a lovely creation, a pair of baby boots that looks like grown up ugg boots. Seriously, I cannot handle all that cuteness. It was thinking about this item and scrolling around, searching for more ideas to bring to you, I came across this piece.
As for the colors options, you can always go the color you want or the colors your client requests, after all, it is your creation. But since this is a bear inspired creation, maybe, brown and a lighter shade of beige is the nicest option.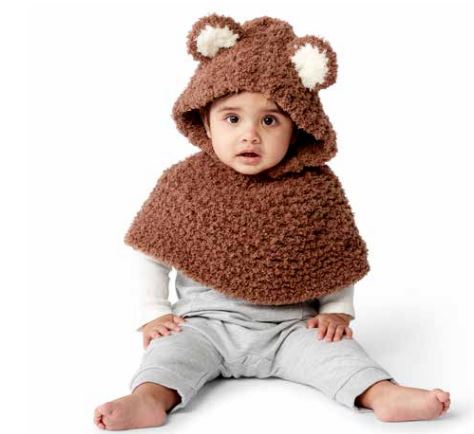 In this recipe you can create sizes between six and twenty-four months, so it is a good range of ages. You will need your usual hook, two shades of yearn, one for the poncho and the lighter for the ear details, and your pair of scissors. Just remembering, since this is a children's item, the best is to choose soft and fluffy wool, for their comfort.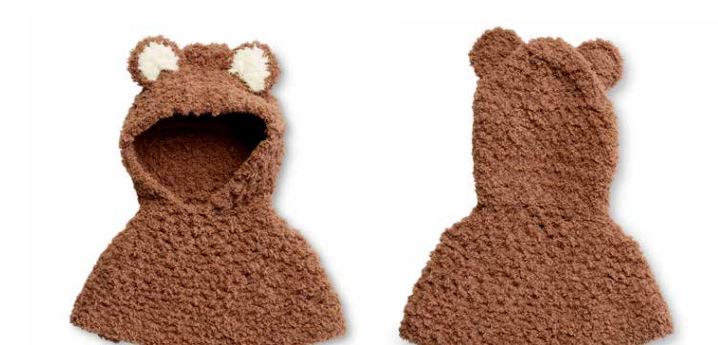 Here, at Crafts Loved you can find the full recipe, stitch by stitch, very detailed. I think it will help you, when producing this item. Hope you guys enjoy this creation and use it to produce beautiful pieces. Have a nice Tuesday everybody!