Getting ready in style for the following seasons
Hi my fellow crocheters. How are your creations going? And, are you ready for this week that is beginning? Hope you are as excited as me to see what happens in the next few days. How is the weather around where you live guys? Is it getting warmer? Are you going through Spring and thinking about Summer?
In this spirit, I have a beautiful creation for you today. a crochet beach dress. It is perfect to use as a beach cover up. If you, or your client, wants to extend your stay by the cost, this is a nice option to take the party from the beach to a restaurant or a bar by the beachfront. Using this piece allows you to keep enjoying, without the necessity of going home to change looks.
My recommendation goes in two ways for the colors. We can go warmy, open colors, shades of coral, yellow, orange and pink. They scream beach time and even match the sunset colors. If you think those are not neutral enough, and makes it difficult to fit looks with these colors, you can go beiges or white, always a safe bet.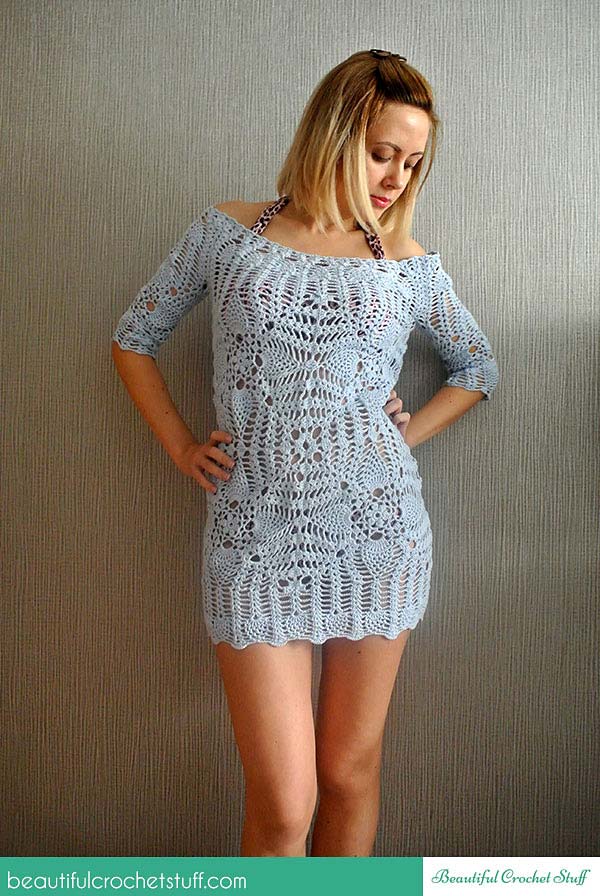 You will need a hook size B (2mm), your favorite pair of scissors and your chosen yarn. Eight skeins to make a medium size finish.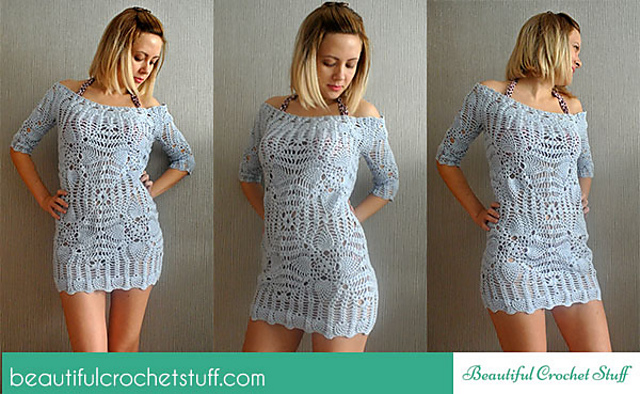 At My Crochet Patterns you can find the stitches pattern and more tips to improve your creation. What do you think guys? Should I bring more warming items or do you think we can keep with warmer recipes? Let me know in the comment session.