Double shot of cuteness
Good afternoon my dear crocheters, how have you been these last days? I know I have been gone for a few days, but while I was gone, I was also searching for new ideas to bring to you. Sometimes, the best way to get inspiration is to give it a break, don't you think? And for today, present you a paired item, me and daddy beanies.
Beanies are a classic accessory, versatile and easy to wear. There is no specific time for them and they bring comfort to the user. These me and daddy beanies are perfect for father's day, August is always coming and because this is an easy recipe, you can practice until the holiday arrives.
With this recipe, you can adapt these beanies for women if you need. For that, you can add some embroidery, patches and other details using ribbons to make bows or buttons. If they are for girls, you can also use some glittery yarn to highlight you item even more.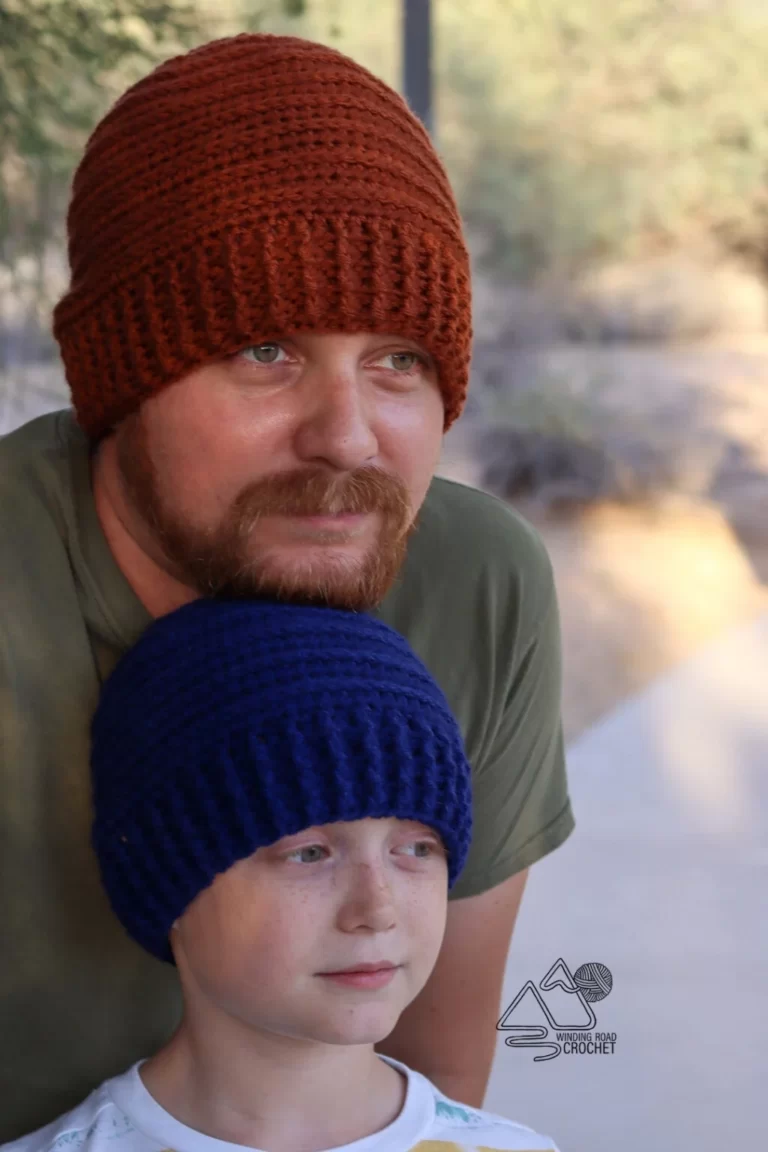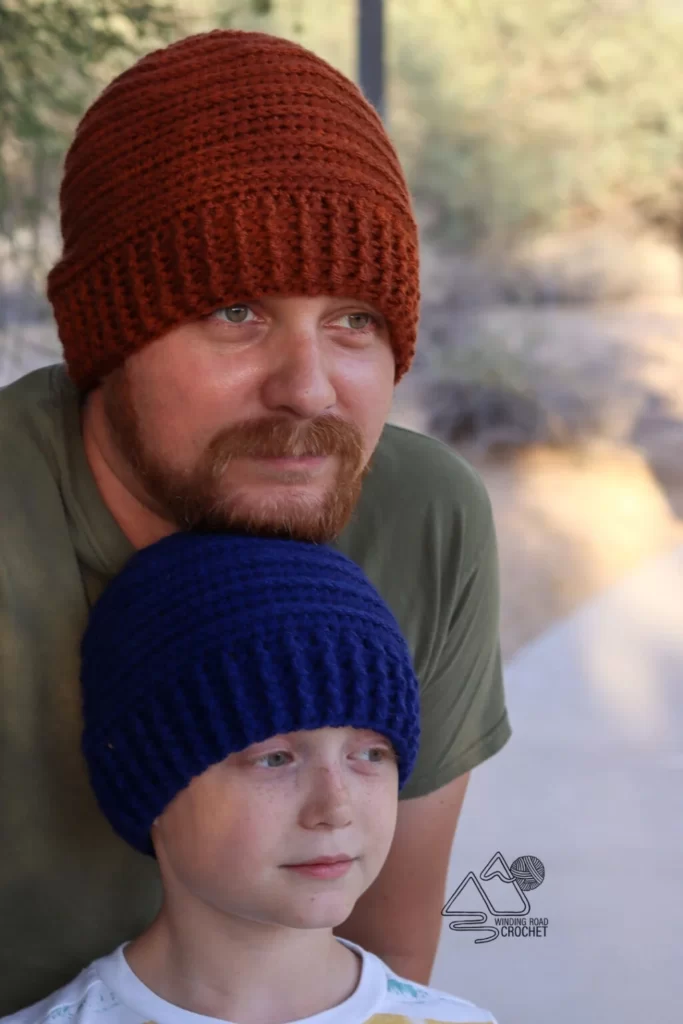 Sizes
With the recipe we have you can make beanies sizes from newborns to grown ups, so you can present or sell for different kinds of public. Below, a chart showing the sizes:
| | | | |
| --- | --- | --- | --- |
| Size | Hat Circumference | Head Circumference | Yarn Needed Oz/ Yds |
| Preemie | 12.5 inches | 12.5-14.5 inches | 1.5 oz / 80 yds |
| Baby | 13 inches | 14-16 inches | 1.9 oz / 101 yds |
| Toddler | 14.5 inches | 15.5-17.5 inches | 2.3 oz / 122 yds |
| Child | 16.5 inches | 17.5-19.5 inches | 2.7 oz / 144 yds |
| Small Adult | 18 inches | 19-21 inches | 3.1 oz / 165 yds |
| Adult | 20 inches | 21-23 inches | 3.5 oz / 186 yds |
Just a reminder, if you are producing this piece for newborns and babies, keep in mind that their skin is much more sensitive than ours. Therefore, pay extra attention to the yarn you will be using, prefer the ones that are hypoallergenic, soft and light to make a comfortable beanie for the little ones.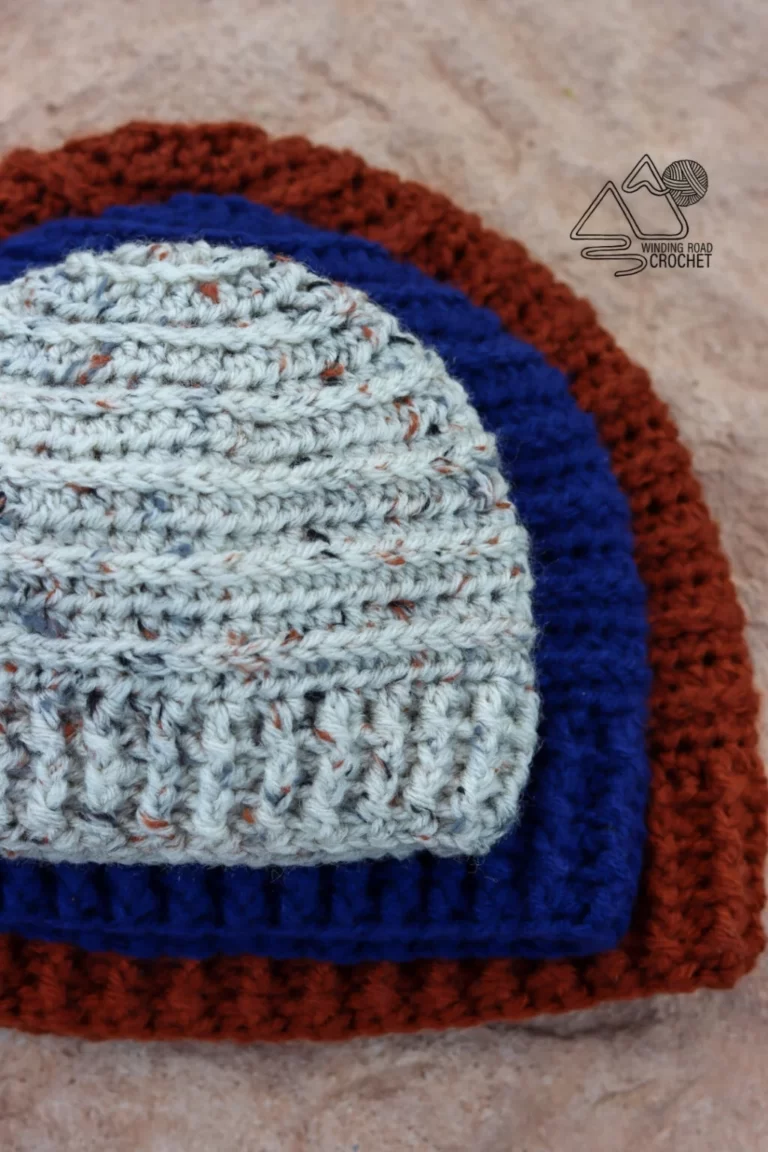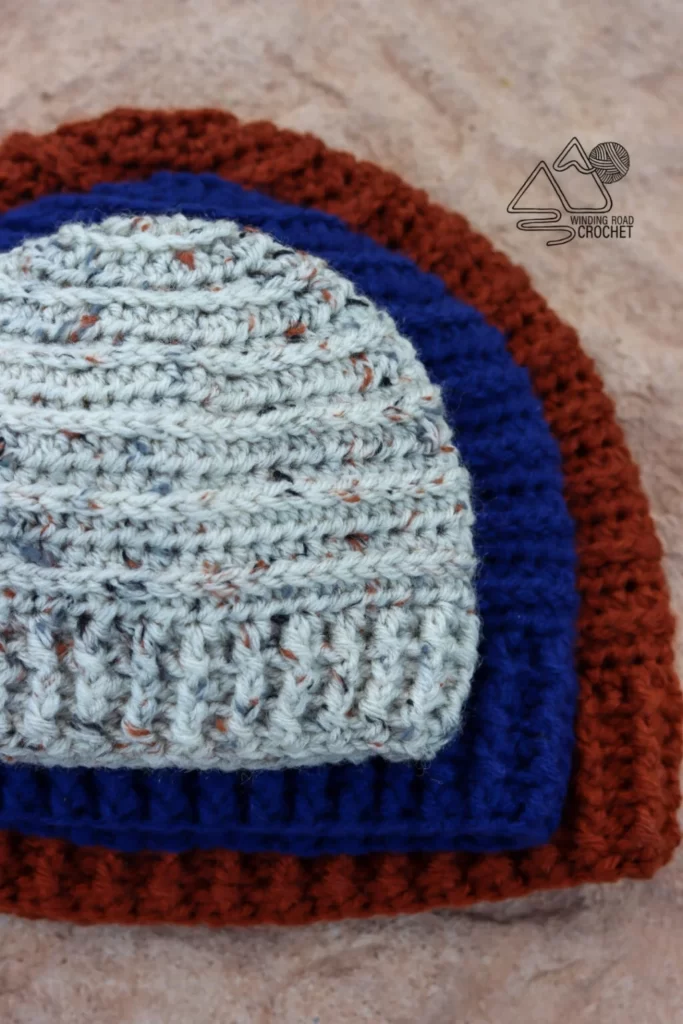 If you enjoyed this idea and want to make these beanies, at the Winding Road Crochet you can get a full, detailed tutorial, including a video, guiding you step-by-step through the making of these beanies. I hope it will be às helpful to you as it was for me. Until our next creation, bye-bye!