Hello my dear followers, how are you going today? Please, be all welcome here, to our Crafts Idea Blog. We are a community ready to exchange ideas and support each other in this world of crafts.
Crafting is not simply sitting down and letting the hands work. Inspiration is an important part when working with things that are unique and original. Sometimes, the inspirations just do not come when we are looking for it. That is why we like to keep this space as a space to learn and teach.
As for today, we choose to bring you a very nice and kind idea. If you have children, or live around some of them, you must know that dinos are a great trend. I suppose dinos are never out of style when we are talking about childhood trends. This amigurumi fits exactly what we are talking about. It is great to decorate a child's room, even give it as a present, instead of a teddy bear.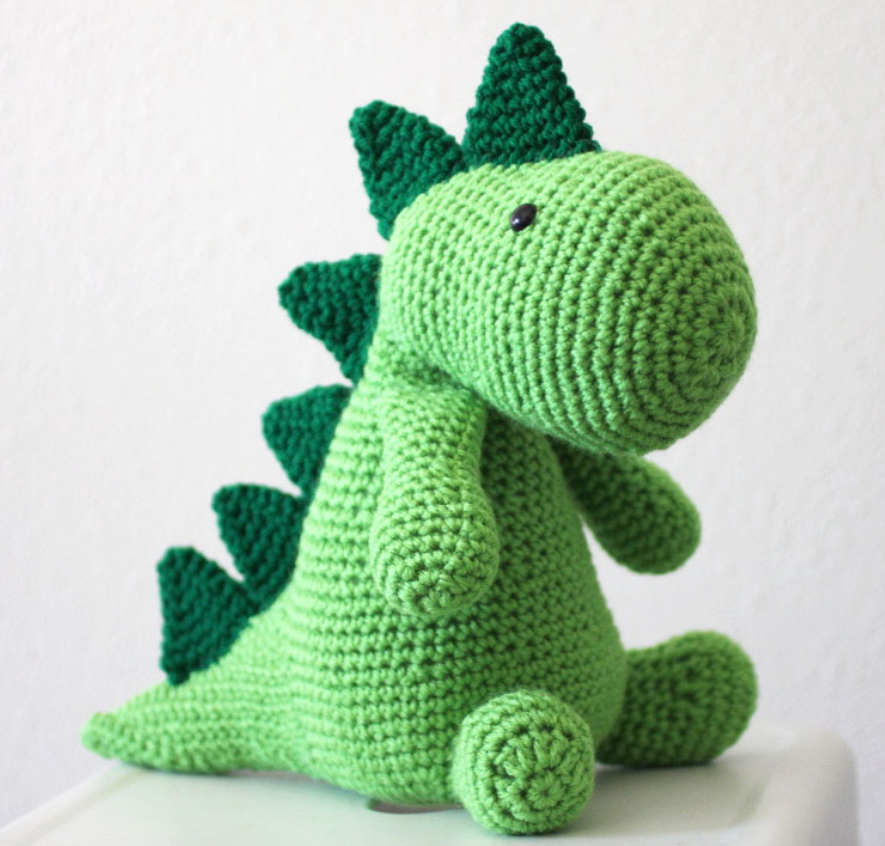 Besides your regular yarn, you will need a 5mm hook, stuffing and also buttons to make up the eyes. Dinosaurs come in many different colors, but there is no mistake if you pick the classic ones, such as green or brown. Despite the color, I am sure this is a piece that can enlighten your child's room.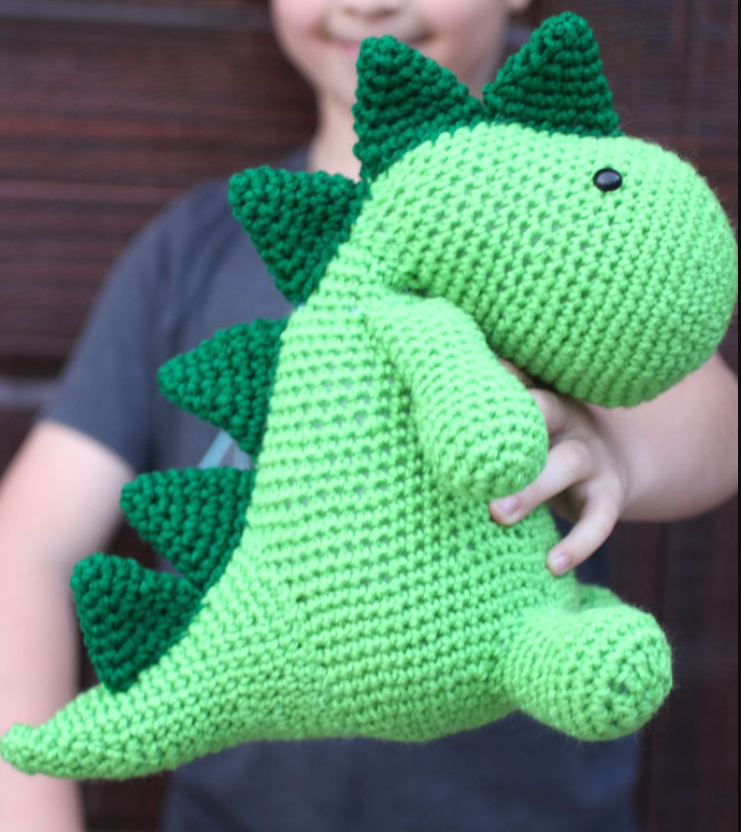 At the tutorial, in the Repeat After Me, there is step-by-step tutorial, it includes a video teaching how to assemble the body parts of the dino you have made. If you think this is a piece full of cuteness as I do, give this recipe a try, the final result is worth it. Until our next project, see you!