Crochet Gown Cont for special occasions where the woman must be dressed differently and with more glamor than in the usual days, this dress will help you a lot. This dress is a wonderful highlight and can be used in many types of events. For those who love crochet and with their art and skill make it an income, this piece is a very good idea and your clients will love it, believe me. This work requires dedication and becomes a beautiful piece full of style and personality.
A dress that is sure to be a big hit at any type of party where it is worn, drawing attention to its beauty and delicacy, which is what stands out. The colors shared here are just suggestions, choose the ones you like best to compose this beautiful work that I'm sure you'll love.
Leave your material separate to make your work easier and to start this amazing crochet dress in the chosen colors and you will quickly be able to make this beautiful crochet piece that will surely amaze you.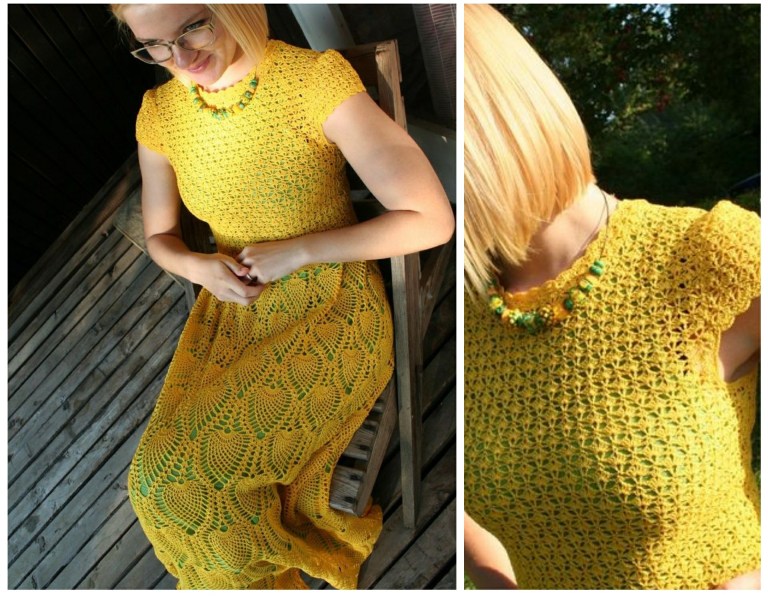 See Also:
➽ Crochet Tunic Gown
➽ Crochet White Blanket
➽ Crochet Baby Sweater
Crochet Gown Count
Materials
You will need:
Yarnage- about 380 gram gram of 100% cotton yarn between 230 and 250 meters in 100 gram (between 250 and 275 yds in 3.5 oz). Such a yarn equals to 8 ply (UK, AU, NZ), DK (US), 3 or Light (standard yarn weight system).
crochet hook 3 mm
Worked in the round top down from cast on edge on front and back piece. Work on hook size 3 mm / C with Safran at the bottom of left back piece as follows:
Pick up the yarn in 1st ch and ch 1. Then work 1 sc in every ch along the edge of back and front piece, finish with 1 sl st in 1st sc = 209-231-253-281-315 sc on the round, then work in the round.
Work next round as follows: ch 3, work dc in every sc – while AT THE SAME TIME adjusting in sts to 220-240-260-280-320 dc, finish with 1 sl st in 3rd ch from beg of round.
Work next round as follows: ch 1, 1 sc in 1st dc, * ch 3, skip 3 dc, 1 sc in next dc *, repeat from *-* the entire round. Finish round with ch 3 and 1 sl st in 1st sc. Then work M.2 in the round – See diagram, beg of round is marked with an arrow. Continue until M.2 has been worked 2 times vertically. Then work 1st round in M.2 (round marked with arrow) one more time, fasten off.
BAND IN THE LEFT SIDE WITH BUTTON HOLES:
Work from RS back and forth along the side on left front piece. Start at the bottom of the left front piece (above the skirt) as follows: Pick up the thread in 1st row, ch 1, then work 40-42-44-46-50 sc (sc in every row) along the edge up to armhole, turn piece. Work 2 more sc rows (1 sc in every sc, beg every row with ch1 ).
On next row (4th row) work button
holes as follows: Work 4 sc, * skip 2 sc, ch 2, work 13-14-15-16-18 sc *. Repeat from *-* one more time, ch 2, skip 2 sc, finish with 4 sc. Then work sc rows, work 1 sc in every ch from 4th row. Continue until 7 sc rows have been worked. Fasten off.
Place the band over the left back piece and sew it to the bottom edge with neat little stitches. Sew the buttons on to the left back piece.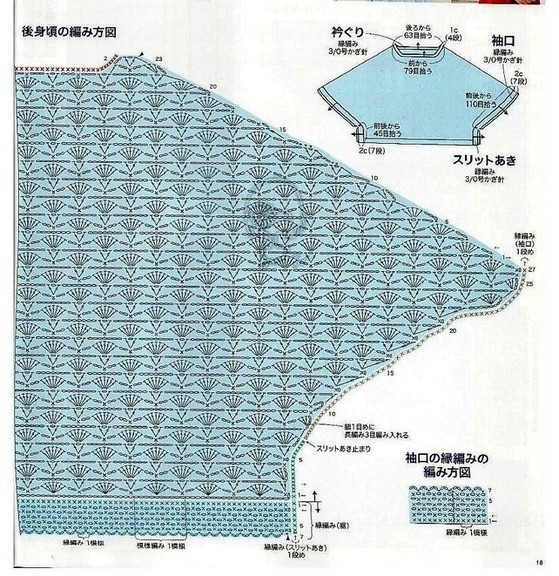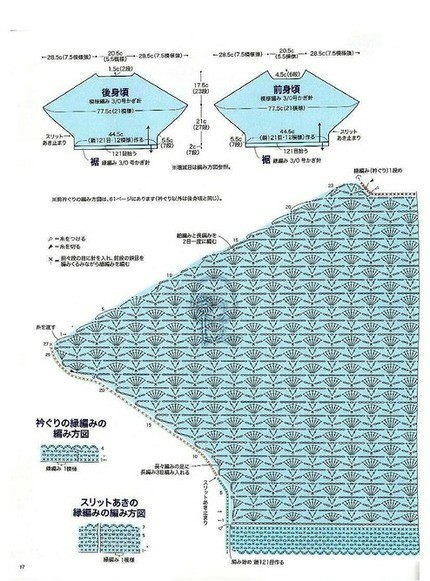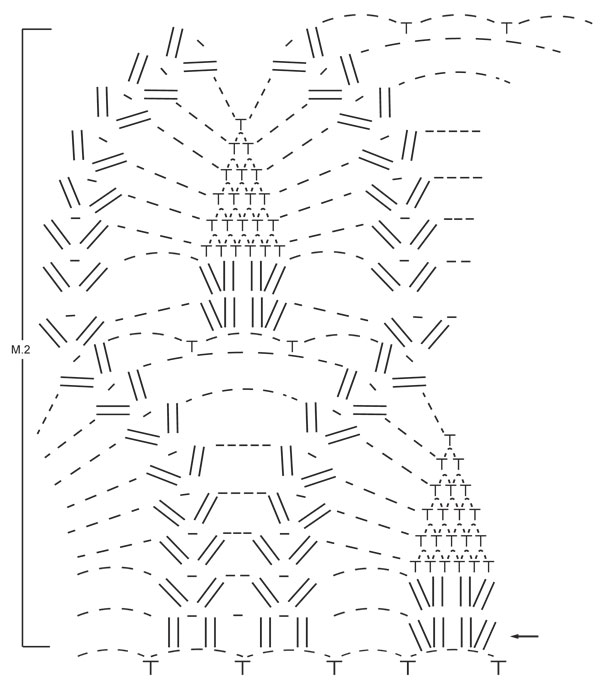 Our Team's Opinion About This Pattern
Crochet Gown Cont, a beautiful and stylish gown that'll change completely your look and give you an amazing and very graceful piece!! A great piece that will definitely make your look amazing and will make your customers want one like it, which will help you in sales!!
Want to make this amazing Crochet Gown Cont? So it's simple, set aside all your material and tools before starting your piece so that you already have everything close at hand, so it will be easy to carry out this project, follow the tutorial carefully, make your piece while following the tutorial and I I am sure that you will be able to make this beautiful project easily.