Another wonderful handcraft to make your home more welcoming!
Crochet doily is one of many possibilities that the crochet technique, which only uses threads and needles, provides. If you want to add an extra touch to your dining table or to your kitchen in general, the crochet doily is a great option. In addition to decorative, the piece is also functional and practical in everyday life.
Crochet doily can be made in many ways. You can choose the shape that is most practical and fits your décor. Come prefer the square and colorful models, others just like to add a neutral crochet tip, something more subtle for everyday use.
But the truth is, because it's an element of the table setting, you can have wide variety of crochet doily to use according to the occasion. It's worth having some more sophisticated ones for more important events, such as Christmas dinner and birthdays, and simpler ones for everyday life.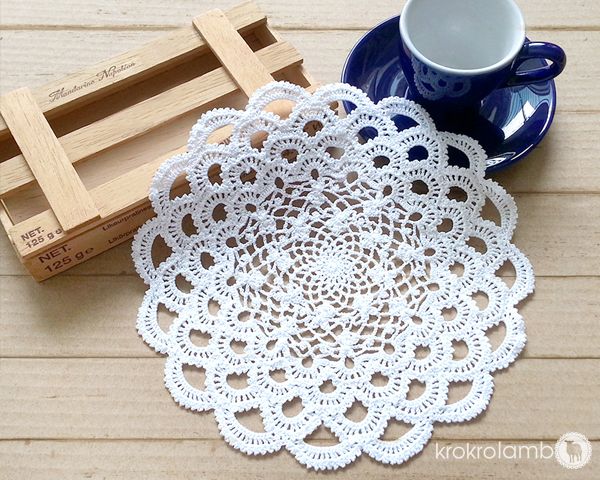 When making your crochet doily, pay attention to the colors and details of all the elements on the table set. It's important to keep the details on harmony. To make it easier, you can make super practical combinations and prepare for important dates. And if you don't want to go wrong in your choice, make the crochet doily with flowers. It's beautiful and suits different occasions. You can also make in the same colors as your crochet tablecloth.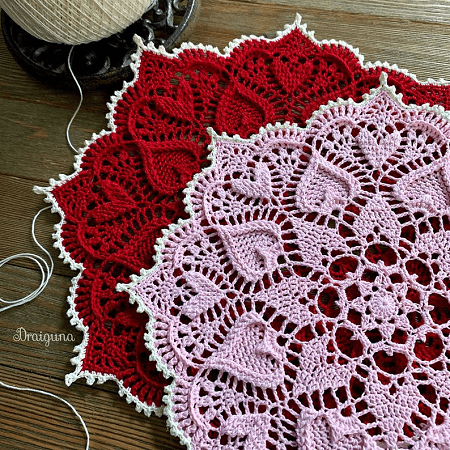 Crochet Doily Shapes
The round crochet doily is one of the most popular. On addition to being easy to make, it can also serve as a coaster and even an extra detail to use. As the round crochet doily is widely used in everyday life, have more than one model and colors of it, so you can innovate in table decoration at every day meal. The rectangular pattern can be used as a placemat when you don't own one and need to improvise.
To complement the use of crochet doily, try also making a sousplat and napkin holder by using the crochet technique. The table will be even more beautiful and complete.
Let's talk about what we all already know: crochet is one of the most versatile crafts out there. Once you learn the technique, you can make different pieces to use at home or even earn a little extra money a month. The crochet doily makes all the difference at the table set and is our bet for a lovely table.
Check the pattern and have fun!!