To brighten up and better organize your luggage
Hi my companions through the crafts world, are you alright this evening? I sure hope so. Around my city it has been rainy and cold for the last few weeks and I think this is a good weather to sit around the sofa and dive into the crochet, don't you think? For tonight, I present to you an idea I think is useful and a nice item to sell.
Make up bags and pouches are my favorite form of organizing luggages. They keep things in their place, making it easier to locate whatever we need, because they are not susceptible to mess everything during our travels.
Usage ideas and materials
I found this zig zag pattern to be very nice, cool and also, allows you to use some leftovers you may have. The effect of this pattern is better shown if you intercalate different colors among the piece, the more contrast you get, the more the zig zag will show up. So, if you have some high contrastant leftovers, that can be your chance.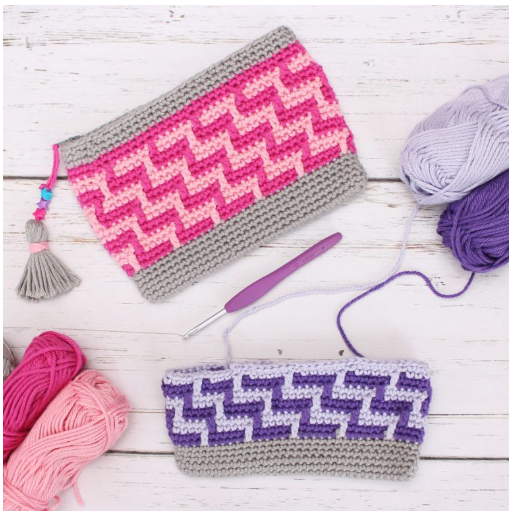 For this project you will need a zipper, in this recipe it is used a 7 inch zipper, but if you wish to change the size of it, the zipper size must change as well, you can adapt this original idea to make pencil cases, for example. Also, grab your 4mm hook, your favorite pair of scissors and the yarn you have chosen.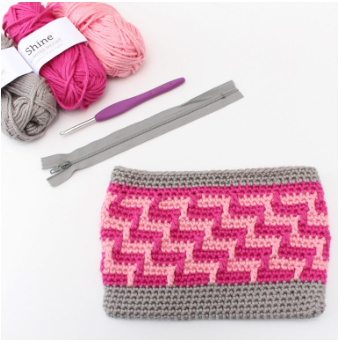 If you go to Loos and Love Crochet you will find a full tutorial and even more ideas to guide you through the creative process of this piece, make good use of it. Hope to see you in our next project, for now, have a good night everybody, bye-bye!