Hello loves, let's crochet? What a pleasure to have you here with us on another project. Each pattern that we bring here is thinking of showing you a new idea, another beautiful model that we can make from our crafts. It's amazing to think that you only need yarn and a crochet hook to make the Zig Zag Hearts Blanket. Such a beautiful model, delicate and that looks beautiful in all decorations. 
The crochet blanket is indispensable for those who want a more comfortable, warm and welcoming decoration. This piece has always had an exclusive space, such as above the bed, on the sofa, on the balcony or even to warm up the little ones. We know that the bedroom is the most classic environment to put the blankets, but the living room can also gain a prominent piece like this. 
If you are looking to create a cozy atmosphere for your home, you need to have at least one crochet piece to decorate. The crochet blanket is a simple decoration accessory, but it totally changes the atmosphere of the place. It can have different sizes, but the ideal is that it occupies the entire surface of the sofa in height and length. You can use it in the arm of the sofa or forming a diamond in the center.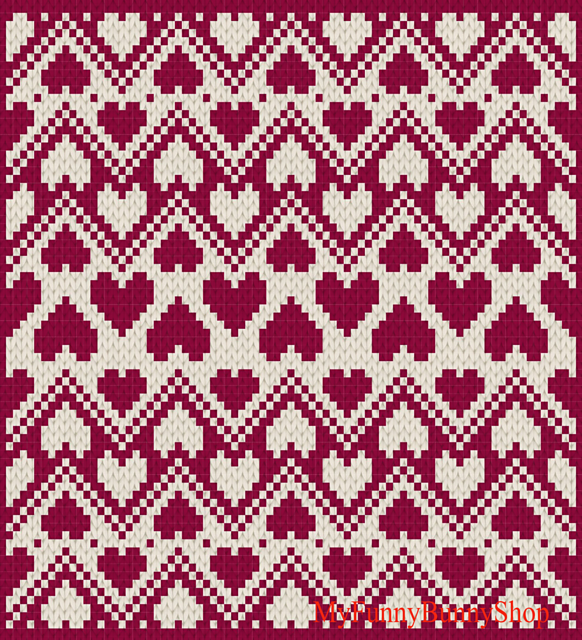 Image / Pattern / Tutorial: Ravelry
Creating a contrast with the leaked designs of the crochet sofa blanket with the pieces of the sofa fabric. There are many decoration options. To highlight the hearts and zig zag of the piece, you need to maintain the contrast between the colors. Very similar tones don't have the same effect, so keep this highlight. To make this blanket, you will need materials the you're used to. Yarns, crochet hook and scissors. 
Only choose the crochet hook after choosing the yarn, it dictates the size that will be chosen. Crochet blankets are easy to change size. Following the pattern, in the end you will have a blanket measuring approximately 100 cm x 118 cm. Needing to change the size, just increase or decrease the number of rounds. Ready to crochet? You can find the pattern on Ravelry, with all the information to complete the zig zag hearts blanket. Tell us what you think, we will be very happy to know your opinion.