Good evening my fellow crocheters adventures, how are you in this Saturday ending? Did you have a nice day of rest? Or was it busy and full of chores? However it was, I hope it was a good day. And, if you still have some energy left, you can try the project we have here, this woman's sabre sweater.
I was checking the posts, and recently we had patterns for father's day, some decoration items and accessories. Therefore, I thought it might be nice to bring something to enhance the woman's wardrobe. This is a nice sweater, its pattern has open stitches, fitting for a fresh Summer look.
You can risk absolutely any color you want with this sweater. What I do recommend is that you pay attention to the dyeing quality, because it interferes directly with the quality of the yarn you are using and we all want a light, smooth line.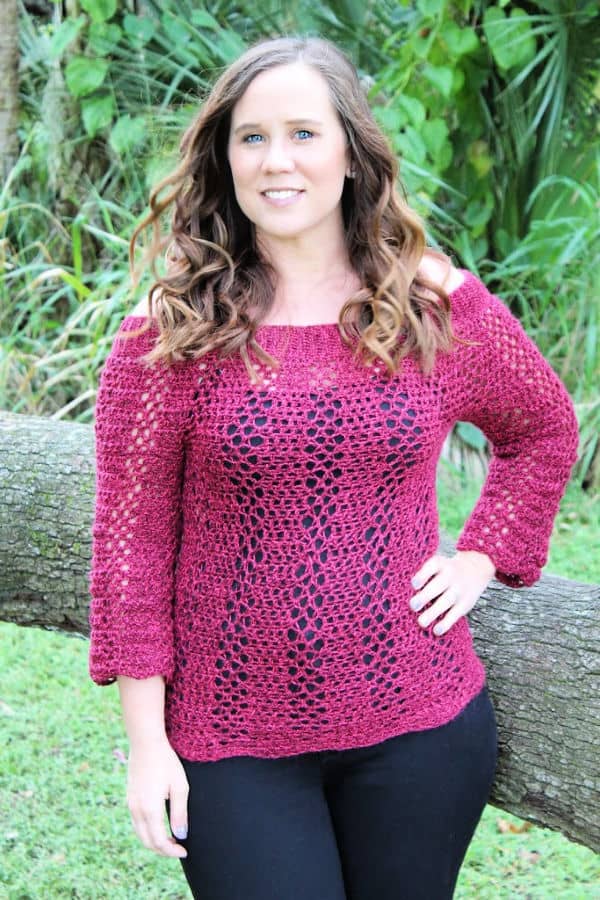 Grab your regular hook, you can use one between 4mm and 5mm. Also, have on hand your usual pair of scissors and the yarn you chose for this piece. With the recipe we have here, you can go for sizes from XS to XL, which offers options for many women.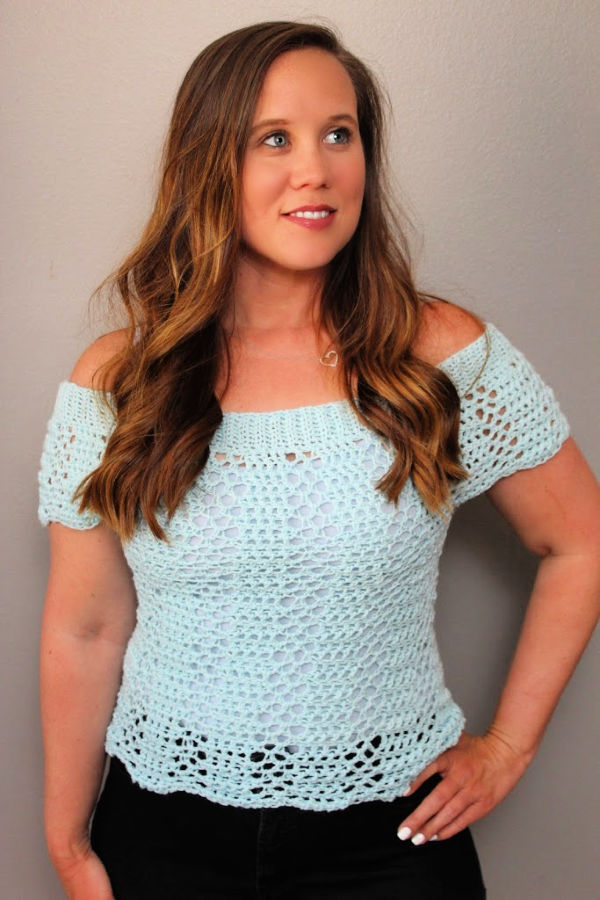 Do you want to give this project a try? At Two Brothers Blankets you find a nice tutorial to guide you, more ideas on how to put this to practice, too. Let me know how it was, later in the comments. Have a good, resting night everybody!