Greetings crochet folks! What a beautiful Sunday, I am having a perfect glimpse of the Summer that is arriving soon enough, a sunny day with clear skies. How is the Sunday around you going? I hope it is as nice and pleasant as mine. And if it is not, we can always get our day a little better with some crochet, can we not?
Today I have an easy pattern, but do not let the level fool you! The pattern is composed basically by two stitches, any beginner level can handle these stitches, that is for sure. However, the idea is to use five strings at once, so it will require some wrist force from you.
The result is worth the strength you have to put in, you are going to have big, strong stitches. And, because you have so many strings at the same time, the effect of it is unique. I think this a good opportunity to use your leftovers, the ones that do not match with anything else. you will have a texture like no other.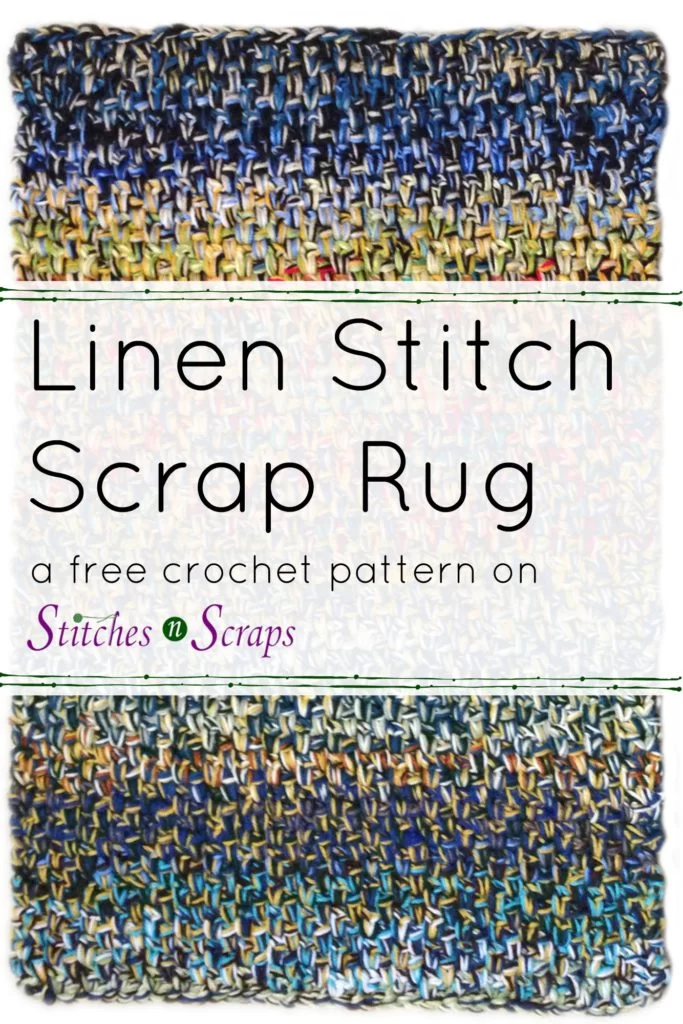 Since we are talking about a pattern that involves five strings all at once, you will need a large hook, the recommended one here is a 11,5mm but if you manage to get stitches done without any difficulties using other sizes, not a problem, this is at your criteria.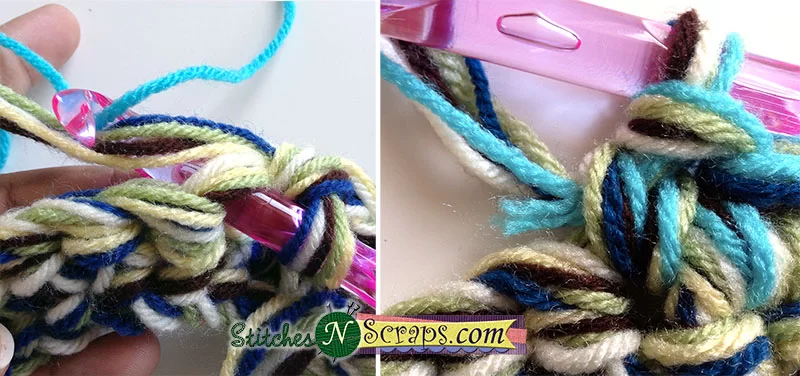 I thought this one was a great idea to use leftovers and scraps and create an even greater visual, did you think the same as I? Get here, at Stitches and Scrap for a full tutorial, that will guide step-by-step through this recipe. Have a good Sunday and a nice rest everybody!