Good evening my friends, how are you going? How is the weather around the places you live? Here it has been fairly cool and fresh, just the way I like it. Today, I brought you a very special idea. This came to me by chance, while looking for new creations and I thought it was a marvelous creation. I present to you the pineapple stitch.
It is an advanced level stitch, but if you are still a beginner or an intermediate, keep practicing until you reach the abilities necessary for this, because it is so worthy. This stitch is so regal, perfect for creations that require a little more elegance and class. You can even produce night or bridal gowns, as the pictures below.
You can have them in any color, of course. But, check ahead the way this stitch looks when used in a bridal gown, I thought simply mesmerizing. I also leave a creation suggestion for a baby christening gown, which is delicate and perfect for the occasion. It makes a great christening present.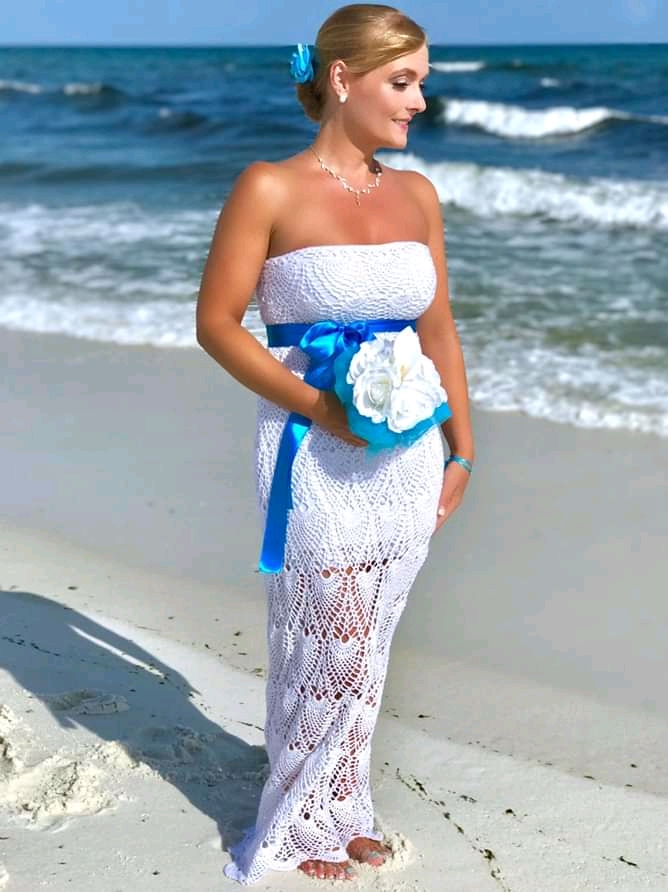 If you are going for a night gown, I would say to you guys to bet on more remarkable colors such as black, red and a bright pink. You can enrich your gown with a sparkled wool or add embroideries after your dress is done.
This creation is quite a level from what we have been seeing these last weeks, right? I hope you have enjoyed it. You can find a complete tutorial and more ideas here at Crafts Loved.