Hi dear colleagues, how nice to meet you here at Crafts Ideas. We are very happy to know that you remember us when it comes to crafts. Here you will find different techniques and models, all with step-by-step instructions and tips to guide you through the project. Before we start, we hope you're all well and looking forward to learning a new pattern with us.
The midnight sapphire is yet another star model that you can make to complete your bedroom decor. It's that quilt that, depending on the choice of colors and prints, can be discreet or very colorful and vibrant. You can always choose whether you want to make this piece the center of attention or make the environment more harmonious in a more discreet way.
This depends much more on the fabrics than on the pattern. Keep that in mind when choosing them. Remember the environment, the decoration and use your imagination to combine it. If you want a more classic quilt that goes with everything, pastel colors and less expressive prints are best.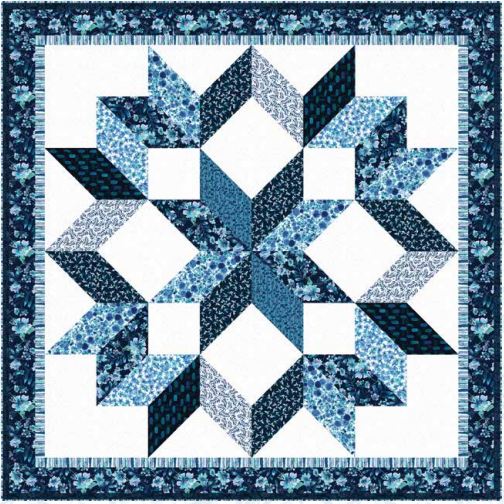 Quilts do a lot for the environment, but you can always complement them with other accessories. If your living room is a very large room, consider making more than one. You can leave them in a basket. They are decorative pieces and at the same time very useful. You can mix the techniques and complement them with crochet pillows.
The goal is always to make our home more welcoming for ourselves and the people we receive. That's why quilts are so sought after. Think about that when creating them. Even if it's your job, don't make the process stressful. Do it in your time, paying attention and enjoying the moment. How about putting on a song that cheers you up? This always works for me. Come on, let's quilt!