Good evening everybody! How was your weekend? Hope you guys rested, relaxed and are ready for this upcoming week. One of these days I brought you a beautiful baby dress, because my focus was the Summer and warm temperatures arriving. However, I was thinking that, for babies, especially newborns, warm clothes are always a must. For that, I present to you today these fluffy baby boots.
Do you also have the feeling that, when it comes to babies, everything is cutter and more lovely? Because I do! That is why these boots caught my eyes in the first place. I thought they were so cute and would look the most comfy on babies. This creation is an intermediate level item, perfect for gifting.
As for the colors, you can go for classic baby colors, such as pastel shades of green, pink, blue, yellow or even white, here, there is no mistake. But, since these boots look almost like grown up uggs, you can risk going for colors in darker shades of brown. Pay a special attention when choosing the yarn, since this is made for babies, we want it to be the most comfortable possible, so opt for smooth and fluffy wool.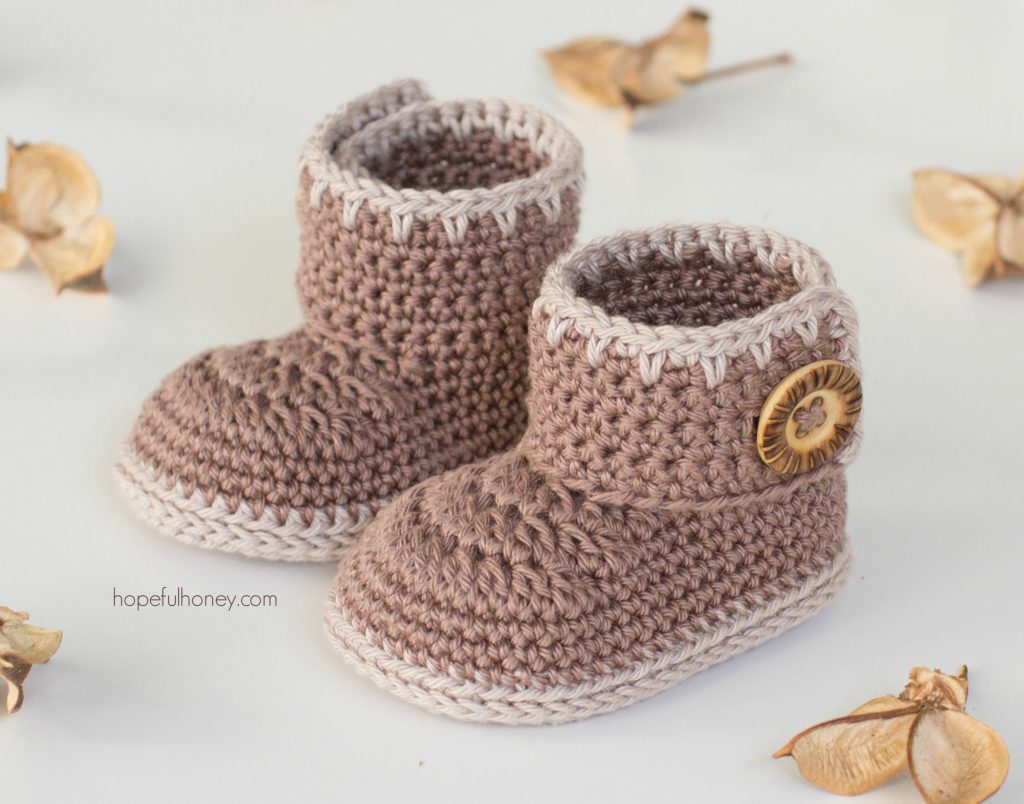 For this creation, you will need your hook, a pair of scissors, the smoothest yarn you can put your hand on, and buttons. The buttons are not completely necessary, but they give your pair of boots a charming touch. With the recipe we bring you, you can have sizes between zero and twelve months.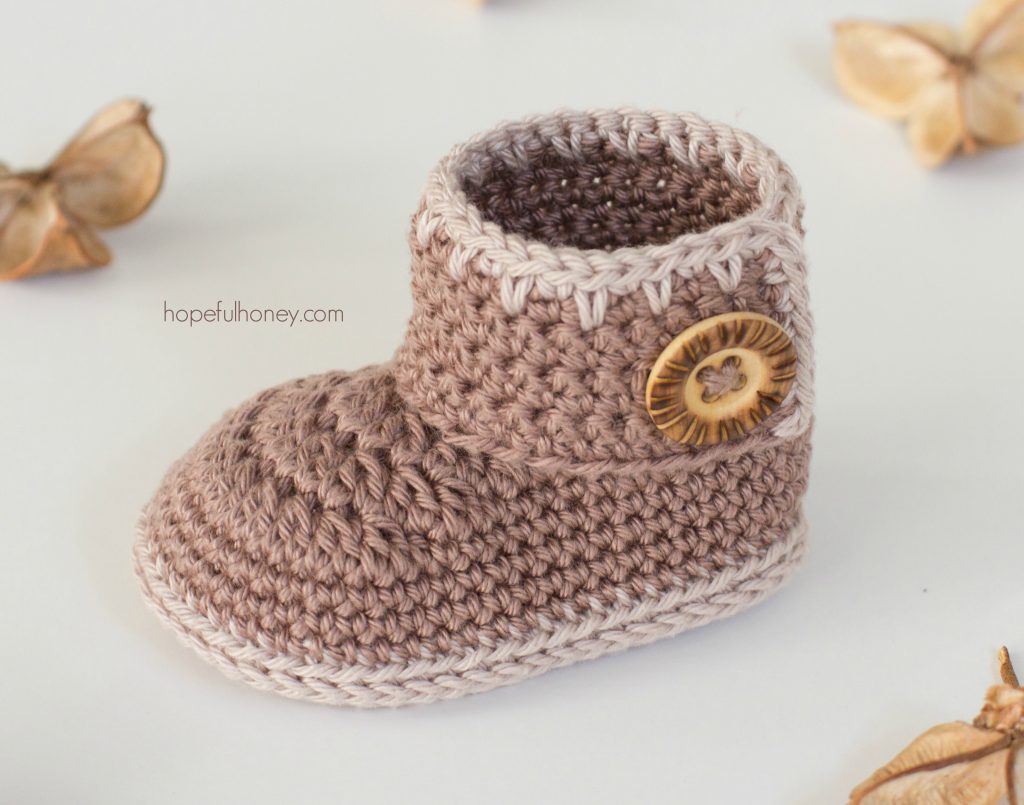 It is always great to have you guys here with me, learning new things everyday. How did you like this idea? Should I bring more creations like this one? Let me know, so we can bring you more patterns of your interest. Here, at CK Crafts, you can find the recipe for this idea. Have an amazing, productive week guys!