Hello there, how have you been these last days, guys? Hope everything is under control. Winter has come and almost passed, spring is almost here. But this fact does not mean the hot weather is a reality already, we still have some few cold days ahead of us. For that, I bring you today a pullover for men.
Pullovers are a classic in fashion, there is no mistake when using them. They are fit for basically any situation, it may be something more casual, combined with some jeans or, if the situation requires, some more social pair of tailor pants. The secret here are the colors.
Usually for men, we do opt for more neutral and/or dark colors. And since we are talking about a winter piece, this palette makes even more sense. We can choose colors like shades of gray, beige, dark blues or greens or even off white. Also black, which is the ultimate statement of elegance. If the future owner of the pullover feels bold enough, you try some patterns, mixing different, but complementary colors.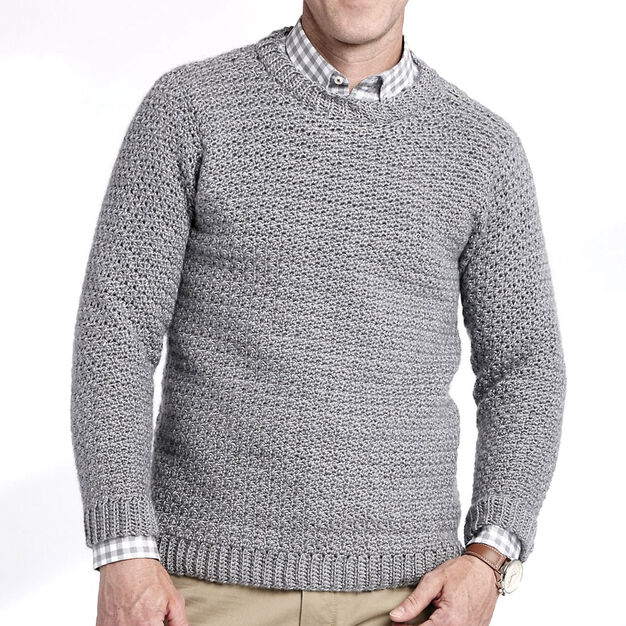 For this pattern you will need your favorite, soft yarn, scissors and hook. Be attentive with the sizes below, it is a general guide, so you can have an idea of the size you need to produce:
Finished bust/chest
Extra-Small/Small 37″ [94 cm];
Medium 40½" [103 cm];
Large 44½" [113 cm];
Extra-Large 49″ [124.5 cm];
2/3 X-Large 55″ [140 cm];
4/5 X-Large 63″ [160 cm];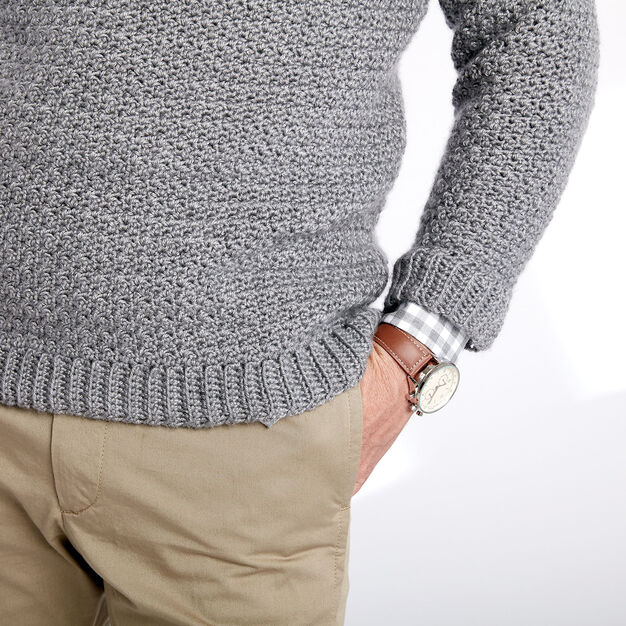 Here, with our friends at All Day Crochet, you can find the recipe with a detailed step-by-step for this pattern. Have a nice production and enjoy!!