Greetings crocheters, hope is all well with you! How is your week going? Today I have for you, what I think it is, one of the cutest suggestions so far. At first sight, these cute kittens and puppies pillows may look like they belong in a child's room. However, I think we can adapt to more serious environments, come check with me. 
Crochet pillows are a great way to improve and provide a touch of comfiness into a room. They are, relatively, cheaper than other resources, they are crafty and, as any artisanal product, they bring a sense of uniqueness. Both of these options, kitten and puppies, require an intermediate level of practicing.
The key here is choosing the colors for this pillow. As you can see in the pictures below, this is naturally a recipe that uses several different colors. If you are planning to present a baby or a child, to decorate his or her bedroom, you can easily go for bright, high contrasting colors. Go for a more sober background and create a piece that will highlight the room it is in.
I am a dog and cat person, I would like to use this maybe in a bedroom or a TV room. For these cases, maybe, to use shades of beiges in a darker brown background might be a good idea on how to put these cuties in a more serious place.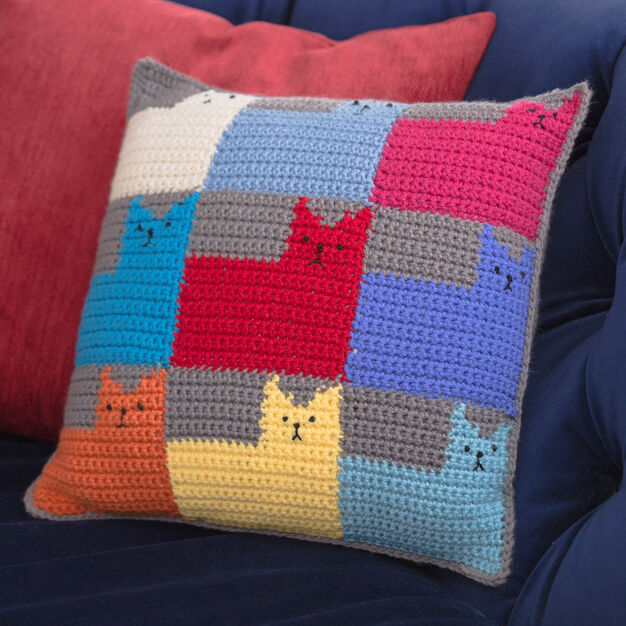 For these ideas, you will need your regular pair of scissors, your hook and a nice wool line. Also, you will note in the recipe, two different stitches, here are they:
hdc2tog = [Yarn over, insert hook in next stitch, yarn over and pull up loop] 2 times, yarn over and draw through all 5 loops on hook;
sc2tog = [Insert hook in next stitch, yarn over and pull up a loop] twice, yarn over and draw through all 3 loops on hook.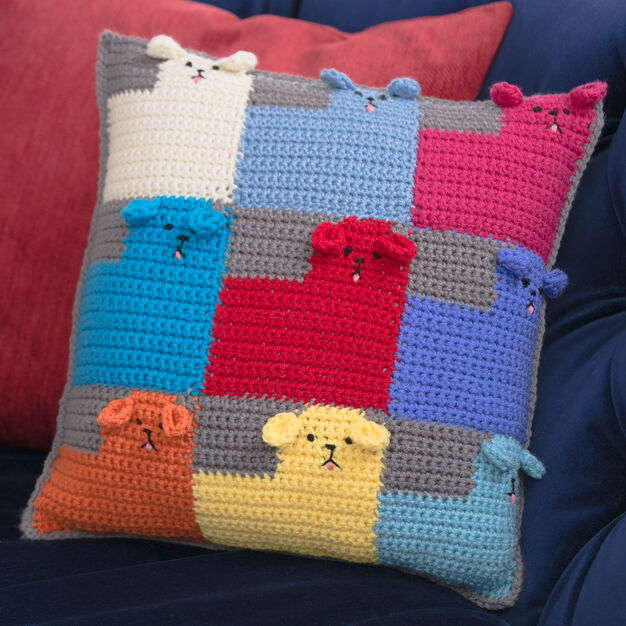 Did you think this idea was as cute as I did? I hope so. Would you like me to bring similar creations? Let me know in the comments. At All Day Crochet you find more suggestions for this idea and a complete tutorial.