That crochet is versatile, we already know, right? We have seen rugs, pillow cases, baby blankets and decoration ideas. But today we bring to you what is, maybe, not a very usual idea. Crochet Sandals are a nice idea to personalize your day look and put some elegance, but yet keeping it simple.
This sandal pattern results in great shoes to walk around. It is why, it is important to choose a soft and smooth one, once a rough yarn will not make a comfortable pair of sandals. Choosing a nice rubber sole is another point of attention. It can be too thin, once it should protect the feet. However, it can be too thick, for it must be flexible enough to adapt to the movements.
Another thing to pay attention to when creating news pieces, is the colors. If you are selling, maybe, it is better to opt for more neutral colors. Because it is easier selling colors that might match with any look. As we approach the spring, a good bet is to invest in warmer colors, with pastel shades.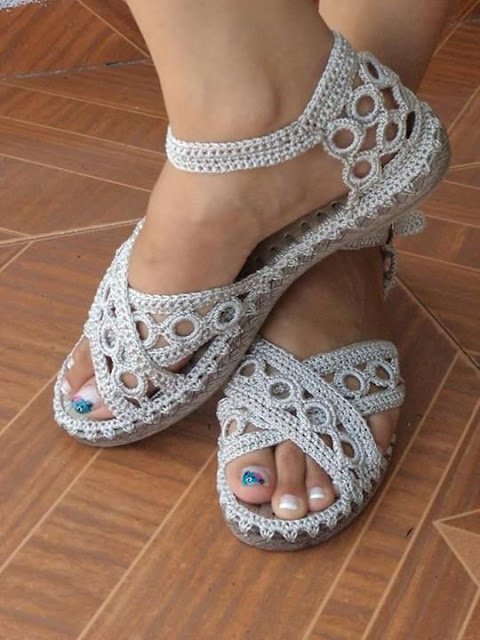 For this pattern you will need:
Yarn of your preference
Rubber sole
Scissors
3.75mm Hooks
There are models that do not use rubber soles. They are more like slippers to use at home, in those days you want to wear nothing but your pajamas. But that is a tutorial for another day.
You can find a detailed free step-by-step video tutorial, here at Crochet Yarn Store. Did you like this idea? Would you like me to bring more accessories tutorials? Purses and even earrings? Let me know, I'll be happy to present more ideas to you!