Today we bring you an idea that will help you to bring color and life to your environment. Crochet Parakeets are a fun and creative way to bright up the day. These little friends are fit for several accessories, such as key chains, pet pockets and adornaments.
This project requires advanced level and knowledge about crocheting. However, this requirement does not stop you from involving your children and other people in the process, you can ask for opinions and ideas for the color palette, for example. You can also ask the children to use their imagination and picture what parakeet they would like to have.
I remember, as a child, I had two real life parakeets. Their names were Argentina and Brazil, due to their respective colors, representing these countries. This idea reminded me of them immediately and made me very nostalgic. If you ever had these pets at home, it is a nice way to honor them and have a memory of them.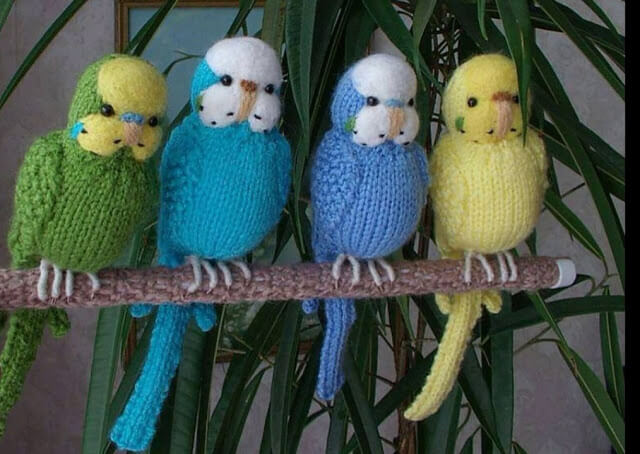 Ideas for parakeet accessories
As mentioned before, a crochet parakeet is very versatile and you can adapt for many situations. Keychains are a nice option for sale, once they are smaller and are the kind of souvenir people love to buy. If you have an indoor garden, for example, they are a cute choice to enhance this environment.
You will need the following materials:
A size 1.75mm crochet hook
Polyfiber stuffing
Scissors
Safety eyes
Yarn – according to the color you decide
Regarding the yarn, you can use these Parakeets to use some leftovers, compose with nice colors and, at the top, save with some pieces of yarn you already have.
Here, at Crochet Yarn, you can find a detailed step-by-step, video included. What do you guys think about this kind of idea? Would you like more suggestions with animals? Which ones? Let me know, here in the comments.