Crochet is a versatile technique that allows you to create different types of projects.
In addition to clothing, accessories and decorative items, crochet is also perfect for making charming bows. In this article, we will present creative crochet bow ideas that can be used in a variety of applications, from hair ornaments to gift decorations.
Get ready to be inspired and add pizzazz to your projects with these beautiful crochet bow creations!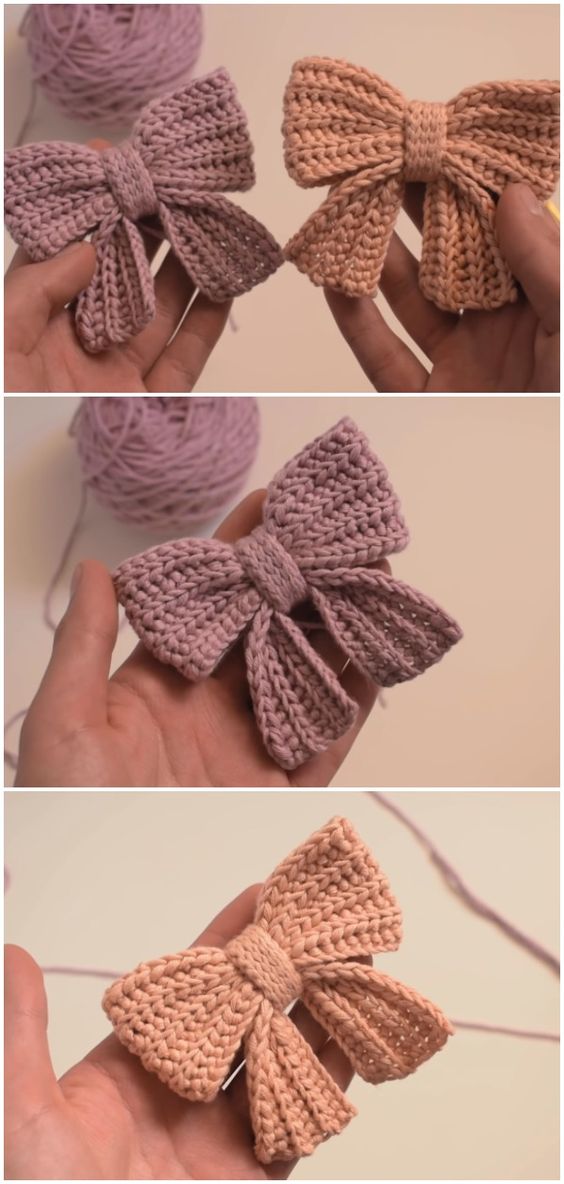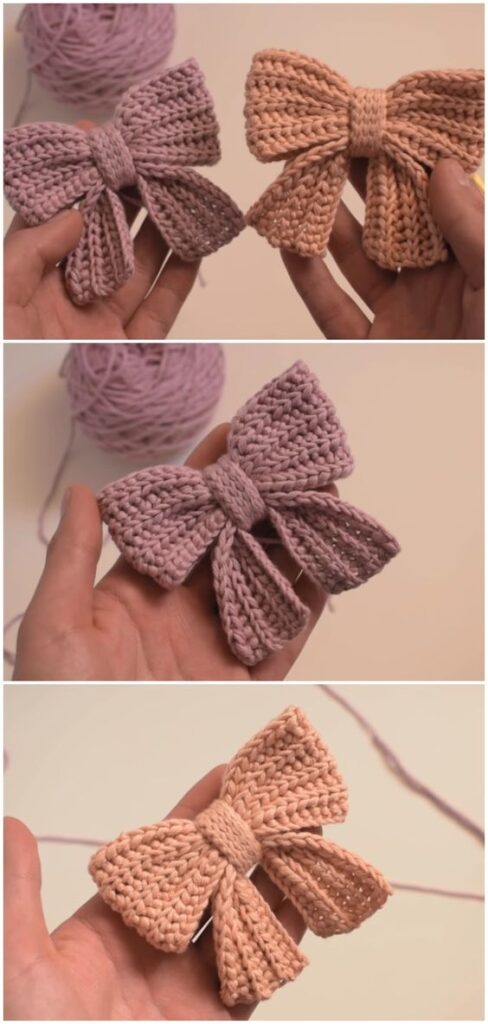 Multicolor Tie:
Choose different colors of crochet yarn and make a simple loop with double crochets. Try vibrant color combinations or soft pastels to create a bright and playful bow. Use it to decorate gifts, bags, children's clothing, and even as a brooch.
Flower Tie:
Create a loop in the shape of a flower using stitches such as a popcorn stitch, shell stitch, or fan stitch. You can vary the size of the flower and add a button or beads in the center for an extra touch of flair. This type of bow is perfect for embellishing hats, headbands, purses, or even as an accent on a craft card.
Textured Bow:
Try textured crochet patterns like puff stitch or herringbone stitch to create unique and sophisticated bows. These textures add a touch of elegance to your designs. Use this type of bow on dresses, coats, scarves or even as a detail on pillows and blankets.
Loop of Circles:
Create bows with overlapping crochet circles for a modern and distinctive look. Make circles of different sizes and colors, and join them with single crochets. Add a barrette or elastic band at the back to turn it into a stylish hair accessory.
Bow with Ribbons and Pearls:
Combine the delicacy of crochet with satin ribbons and pearls to create sophisticated and romantic bows. Make a simple crochet bow and attach a ribbon in the center, tying it gently. Add pearls or beads to the ribbon for a touch of glam. Use this type of bow at weddings, formal events, or as an embellishment for special gift packaging.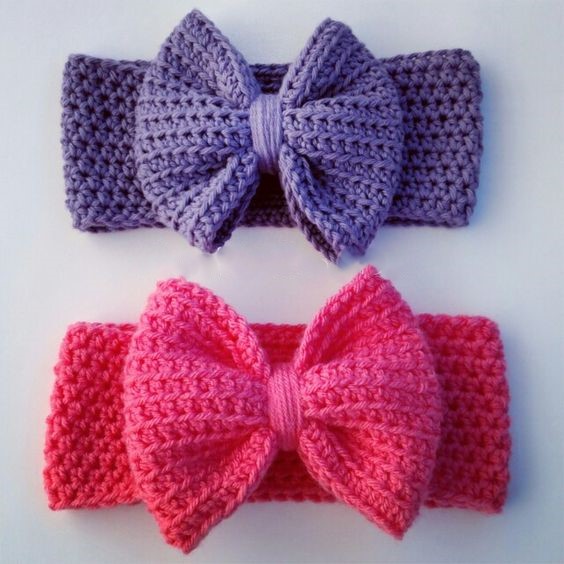 Conclusion:
Crochet bows offer endless creative possibilities to add a unique touch to your projects. Whether to decorate clothes, accessories, gifts or decoration items, crochet bows are versatile and charming.
Use your creativity and experiment with different patterns, colors and textures to create unique and personalized bows.
Take advantage of the art of crochet to add a special, handcrafted touch to your projects, making them truly special.