Crochet is a versatile and very useful craft. Allows us to create pieces ranging from clothes for dolls, through rugs and cushion covers, and even the most varied pieces of clothing and accessories, such as ear warmers.
The advantage of a crochet piece is that they are unique, despite following a pattern, the final result depends on the material used, the needle and the hand that makes it. Even if you are a beginner, it is possible to create beautiful pieces for everyday use, giving a special touch to your home or look.
Today's suggestion is perfect for those who are starting to crochet, want to go a little further than just train stitches and start creating pieces for daily use. This ear warmer has a simple stitch, it is a relatively small piece, fit for adults and children.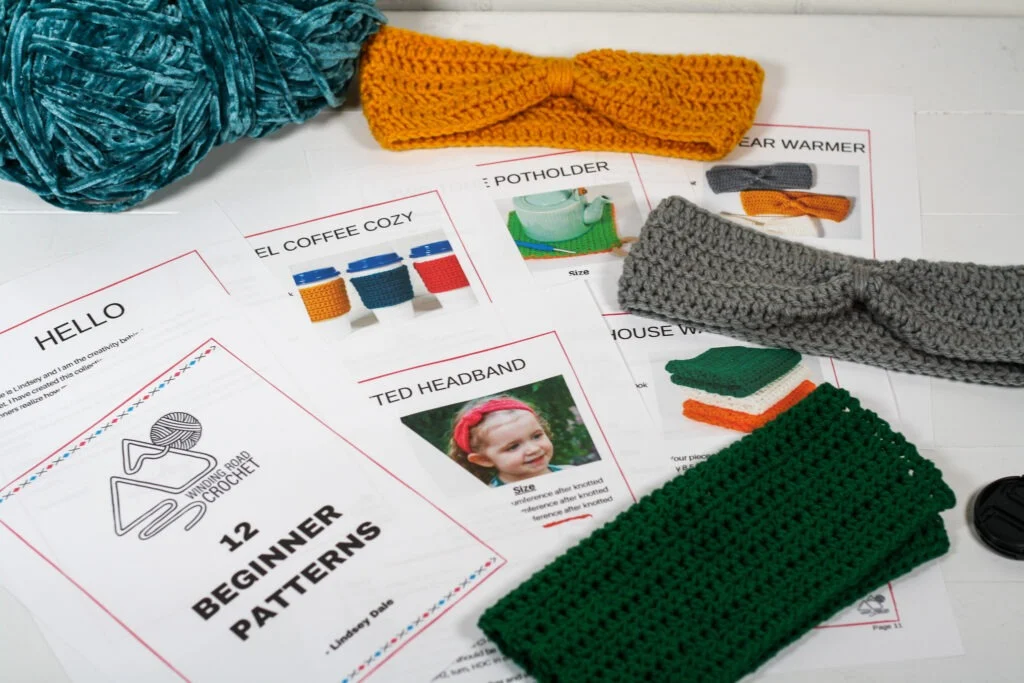 It is adaptable both for personal use and for sale, it is not a piece that requires a lot of material nor a lot of time to make it, and a great option for gifting – who does not love an ear warmer during a ranging winter?!.
This ear warmer only needs three types of stitches. if you feel more comfortable, you can even mix colors to make it even more unique. The different sizes between babies, children and adults only depend on the amount of stitches – you can check the diameters below, so there are no major complications when you need to increase the size, which also allows you to make more specific sizes for the person who will use it.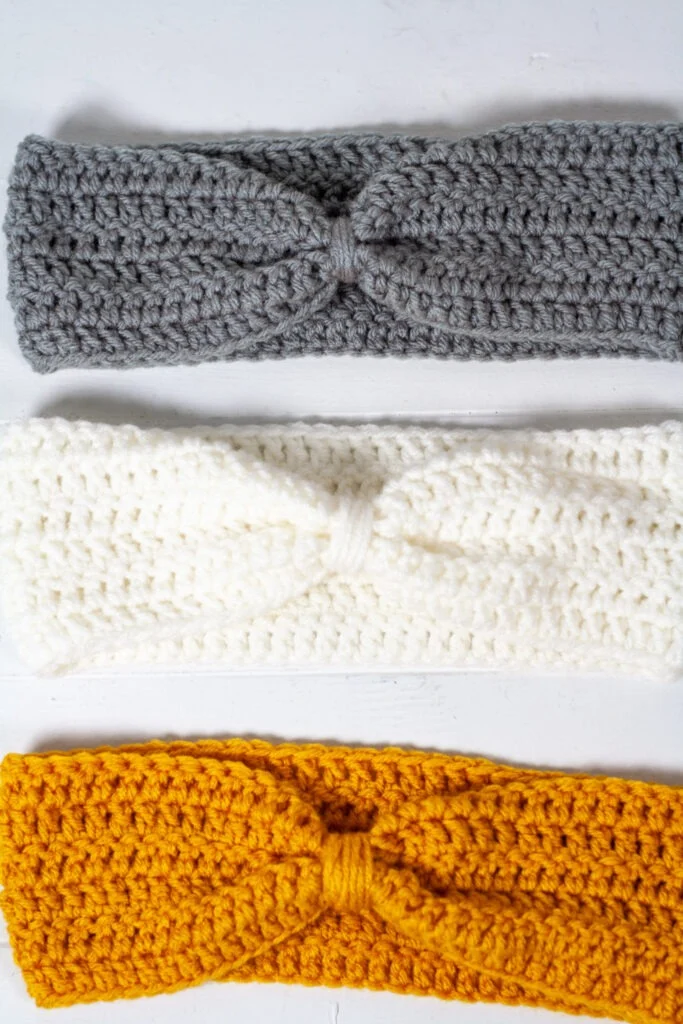 Ear Warmer Size Suggestions and Materials:
Baby: 15-inch circumference
Child: 19-inch circumference
Adult: 21-inch circumference
52 yards (1 oz) of Red Heart Super Saver (Size 4 Yarn) – this is just a suggestion
Size H 5mm Crochet Hook
Yarn Needle
Scissors
For this creation it is interesting to use a softer wool, with a comfortable touch. Also pay attention to the colors, for babies we can focus on more delicate colors, in pastel tones. For children vibrant colors are a good option and for adults cold and neutral colors, which refer to the winter and allow different combinations with different clothes for different occasions.
You can check the pattern and more specifications at Winding Road Crochet.