Hey everyone, nice to have you here. Here at Crafts Ideas you will find a team ready to share the most amazing models and complete patterns to accompany you throughout the project. We hope that all of you are well, ready and eager to start a new project with us.
When we talk about quilts, we are almost always looking for innovation. New cuts, new prints and combinations. But the classics also have their importance, beauty and are the gateway for many quilters. With that in mind, the Carpenter Star Quilt arrives to show you that the classic is still in fashion.
The stars are very successful in quilts. Be it a detail, a print or the central block of the quilt, the carpenter star adapts to all these situations and makes your project even more incredible. In the photos, we try to show you that it can be made with plain and printed fabrics, they look beautiful.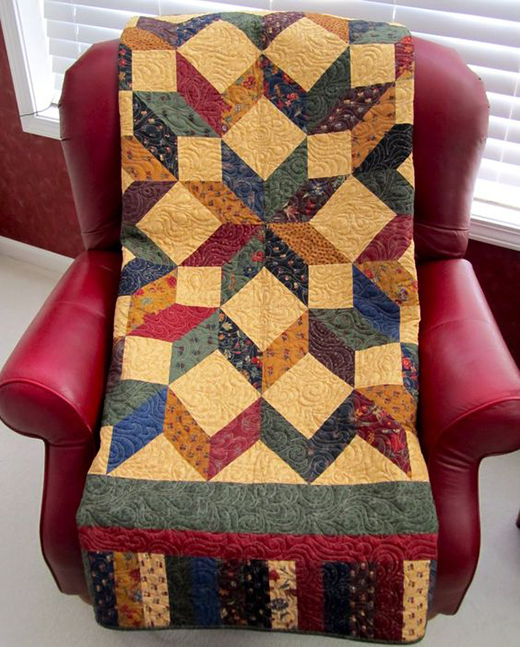 Image / Pattern / Tutorial: Mary Quilts
Here, the carpenter star is all quilt, with some added edge detailing. A quilt is made up of squares and half square triangles. To create the impression that the quilt is pieced from diamonds, fabric placement is key. For this, the choice of colors can make a lot of difference. If it is based on the color palette of the pattern, there will be no error.
The finished quilt is approximately 56 X 68. To set up the perfect environment, take the opportunity to complement it with color pillows that complete the decor. The environment becomes more cozy, inviting. You'll want to throw yourself into bed every time, believe me. How about starting? Come check out the amount of materials you will need to make the carpenter star quilt. See you soon in a new pattern, bye-bye!