Hi, friends!!! Let's go to another pattern, I'm full of news and crochet pattern for you, I'm anxious to show everything so that you always have the best things for your projects. I'm finishing this project because I already wanted it for my future daughter.
I hope to finish it by the end of the week, because it's not difficult to do and it's beautiful. When it is for our children we do even more with affection and love, it is not, you who are mothers also know how it is. We must put love, care and dedication into every thing we do.
This blanket with hearts leaves so delicate work, great for baby blankets, but nothing prevents you from making pillow cases, cell phone covers, towels, whatever you want to do with this pattern, use your imagination.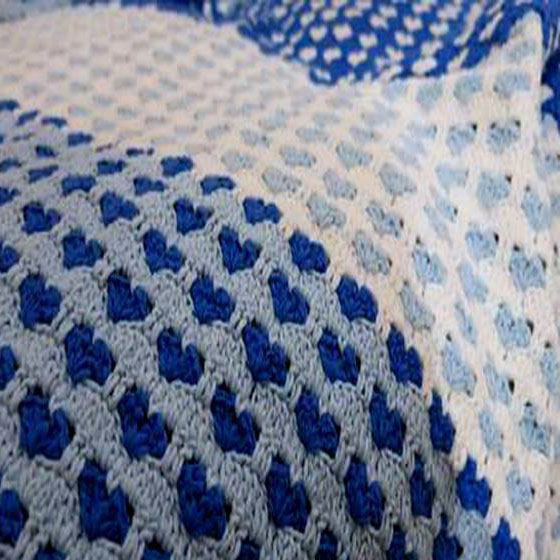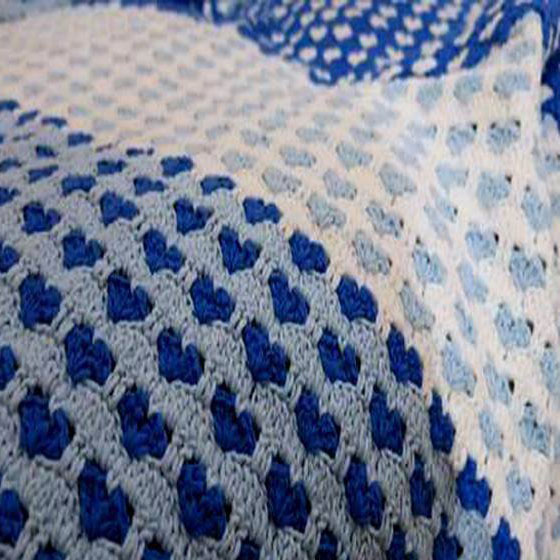 Nowadays the craft in decoration has grown, you can decorate your home with patchwork or crochet items and even have an extra income with that work. Must dedicate and be inspired, below I leave for you the site that I used the detailed step by step, colors and size of things. Enjoy and good work.
Pattern Free  ☛ Blanket Hearts Crochet ☚