Hey there crocheters, how are you today? Excited for the upcoming week? What are your plans? I mean, besides lots of crochet practice. Today I have a very nice suggestion, because it is as classic as it is versatile. Our recipe today is for a beautiful crochet rose. A few days we had here a recipe for crochet parakeets and since blossom is a trend, with spring arriving, this is a great way to celebrate it.
This rose creation fits different situations. You can have them as solitaire to sober decorations, giving a minimalist touch of comfort and color. This is a nice option to sell, once you can have wide options of different colors, able to please distinct clients looking for a special way to brighten up an environment.
There is also the option of the picture below, which made me very excited about this suggestion. A crochet rose bouquet!! Needless to say it would be such a nice and thoughtful present for Valentine's Day or Mother's Day. Even better than flowers itself, because these ones can last so much longer, if well taken care.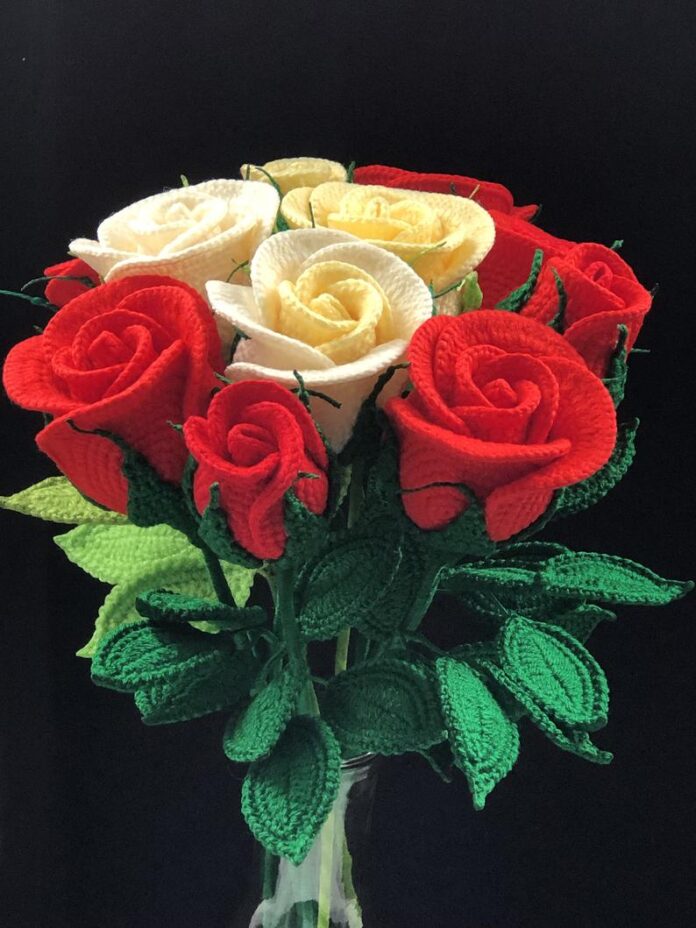 Guys, this is a delicate creation and requires attention to details and an advanced level. Color choosing is important, too. Like, bright pink and red are a good bet for Valentine's Day, while light pink, white and yellow, might be nice options for Mother's Day.
Grab your hook and here at Crafts Loved you can find a video tutorial with a detailed step by step. Let me know if you like this idea and how it was received by your clients and friends.