Layers and cuteness together to form this item
Good evening my dears, how are you doing? I hope everybody is doing great, well rested, relaxed and ready to dive into this week that is starting. Mondays always feel like we have the chance to give a new try to things that have not gone the way we wanted before, do you feel that too? If so, here is to new beginnings!
Today I picked up a cutie. This baby dress has so many advantages, I barely know where to start to present this idea to you! We can work it in many different ways. this dress is very fit for Summer, all you need is to make sure your yarn is light and fresh and fit for warmer weather. I also think that this may be a good look for a christening, it can even be your christening present for the child.
As for colors, considering we are thinking this piece to be a Summer item, it is nice to go for bright colors and more pastel shades. Avoiding dark, heavy colors not only seems fit for baby's clothing but also has an impact on the weight of the wool.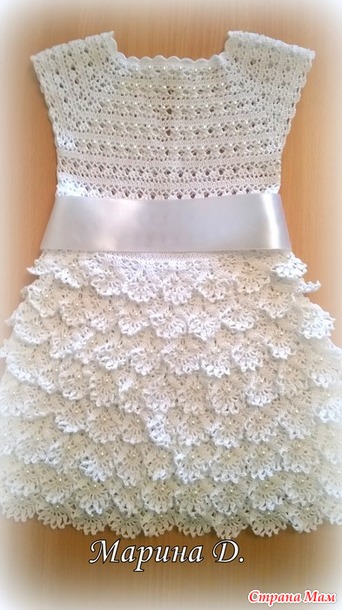 Grab your 3.5mm hook, your best pair of scissors and the wool you choose. With this recipe you can adapt this model to two months old to five years old.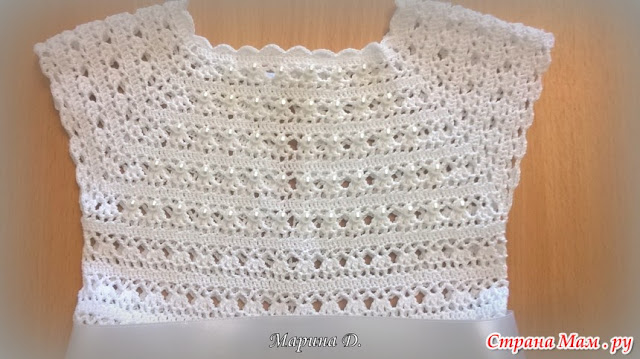 Here at Crochet Websites is available a full tutorial with graphics that will make the learning process for this recipe much easier, enjoy it! Hope we all have a great week, full of new ideas and projects to put into practice. See you all in the next post.