We have arrived to the final week of January, February is coming and Valentine's day is right around the corner. For that, today, we bring you guys a suggestion that may be perfect for this buzzing date. The Aran Hearts pattern is an amazing idea for cozy and lovely environments. It demonstrates caring and affection, it is a delicate crochet pattern. And at the same time, versatile and fitting for many occasions.
Due to the proximity to Valentine's Day, it is only obvious that the heart theme patterns are directed to this date. But, it is interesting to highlight that this pattern can fit many other different events and celebrations. If we use an off-white shade of yarn, a baby blanket is a marvelous option for a christening. Using this pattern to decorate a child's bedroom you can opt for pastel colors, light pinks, light blues, yellows and greens. Also, with the hearts in the pattern can only imprint a lovely and coziness sensation.
As for our focused holiday now: you can set this pattern with a dark red, representing deep passion or a vibrant pink, portraying a strong love. A Throw O Go is, probably, one of the best combinations between hearts and Valentine's Day. This model of blanket is an awesome excuse to cuddle comfy and cute with your loved one and make the day even more special.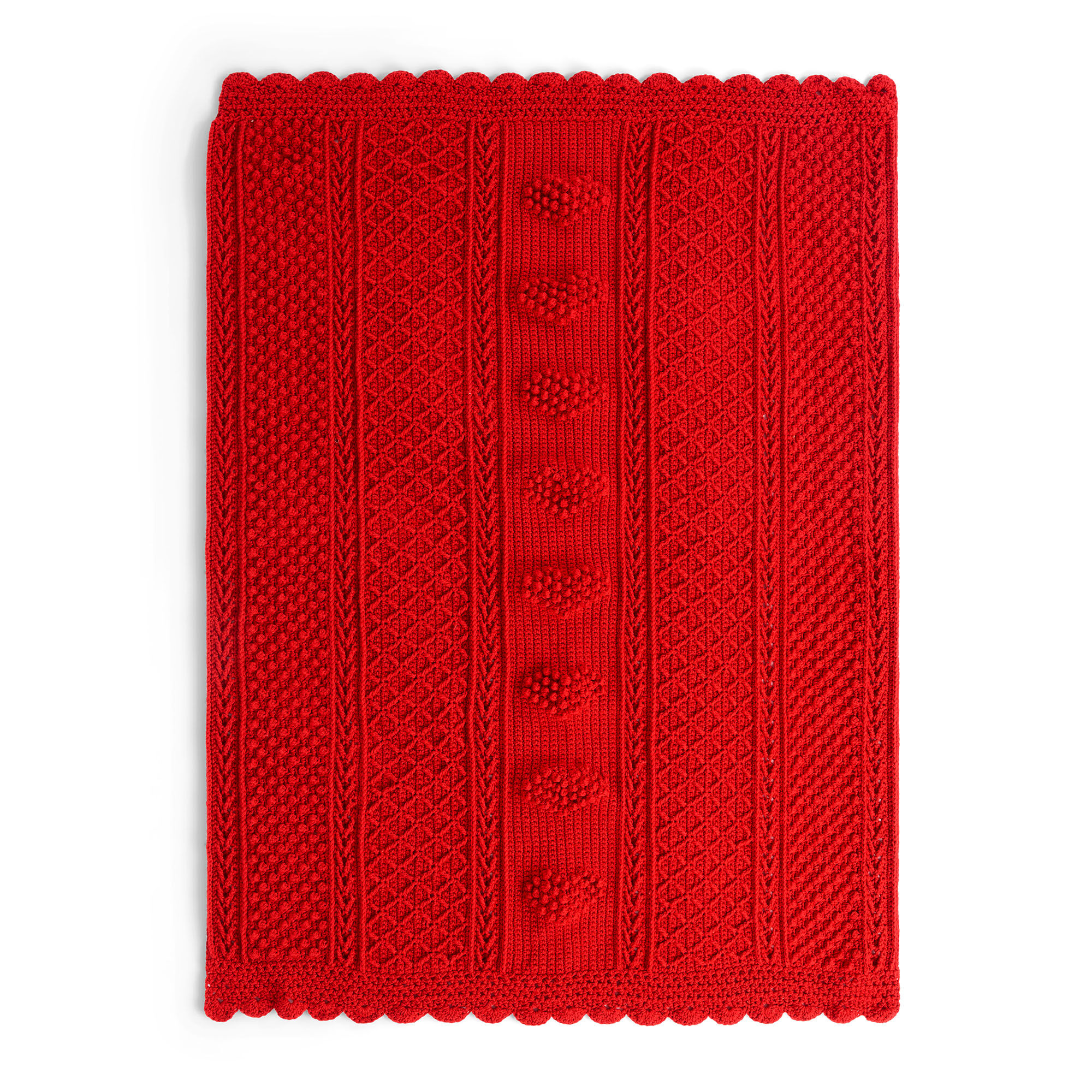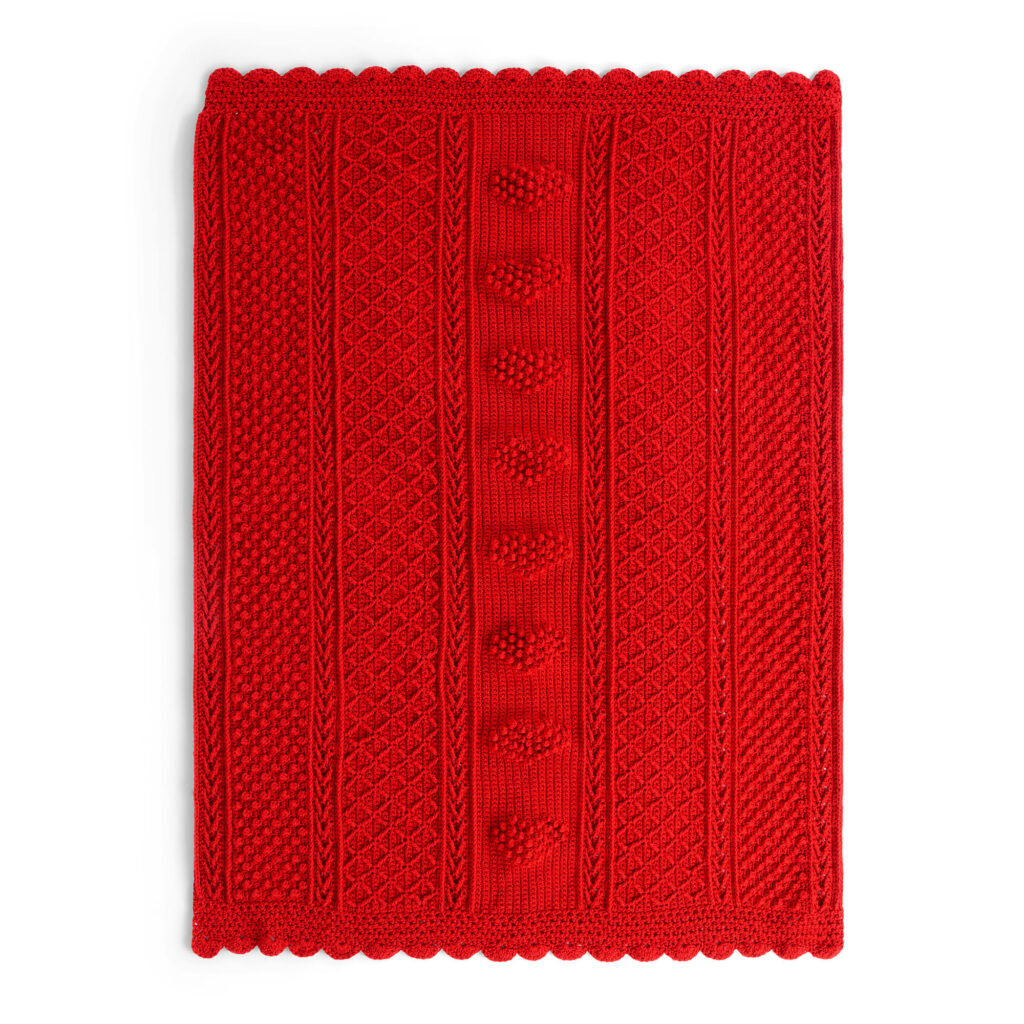 You will need your hook and  around 198 grams of a yarn of your preference to make a blanket with a size of 114.5 x 139.5 cm. This is a pattern that requires an intermediate level of practice.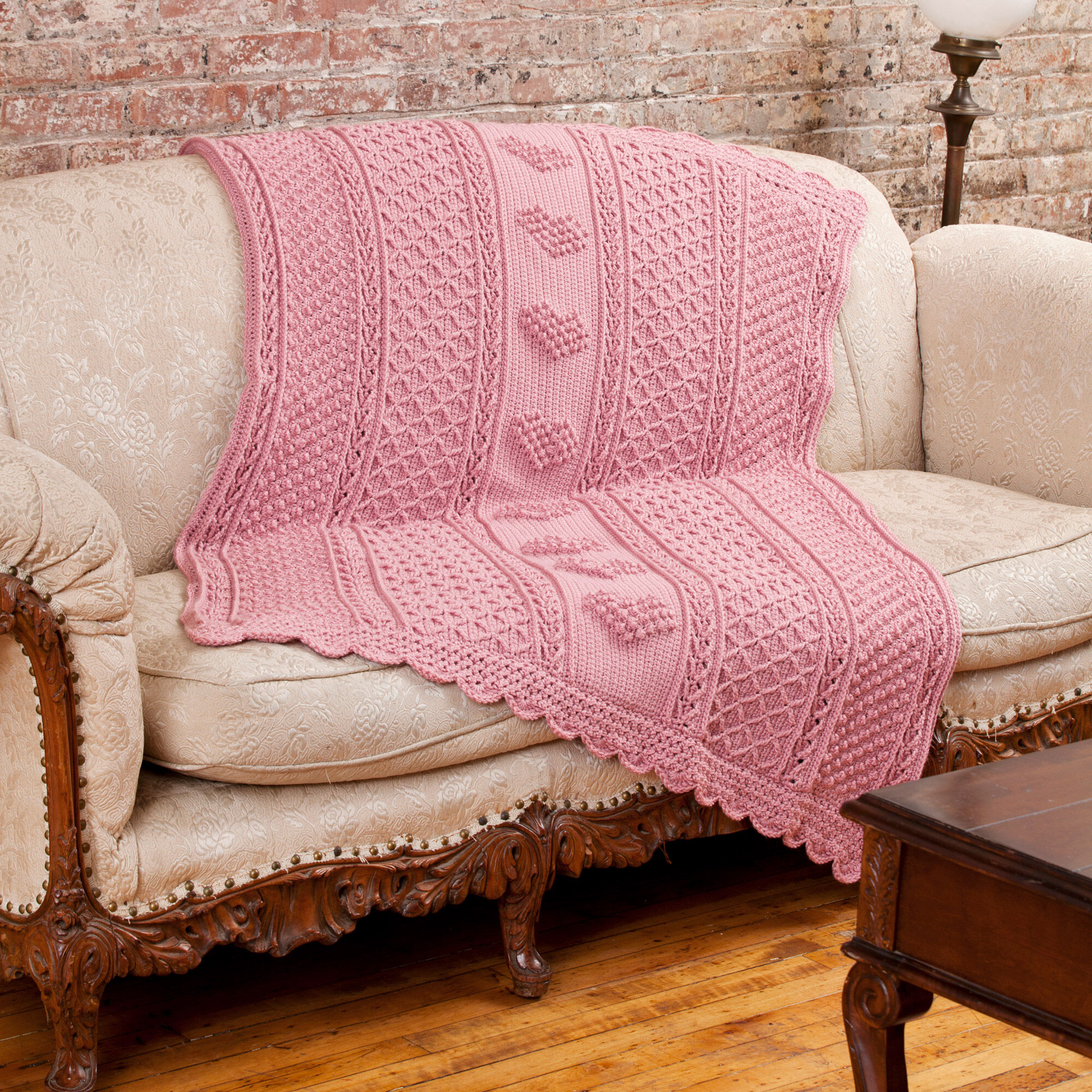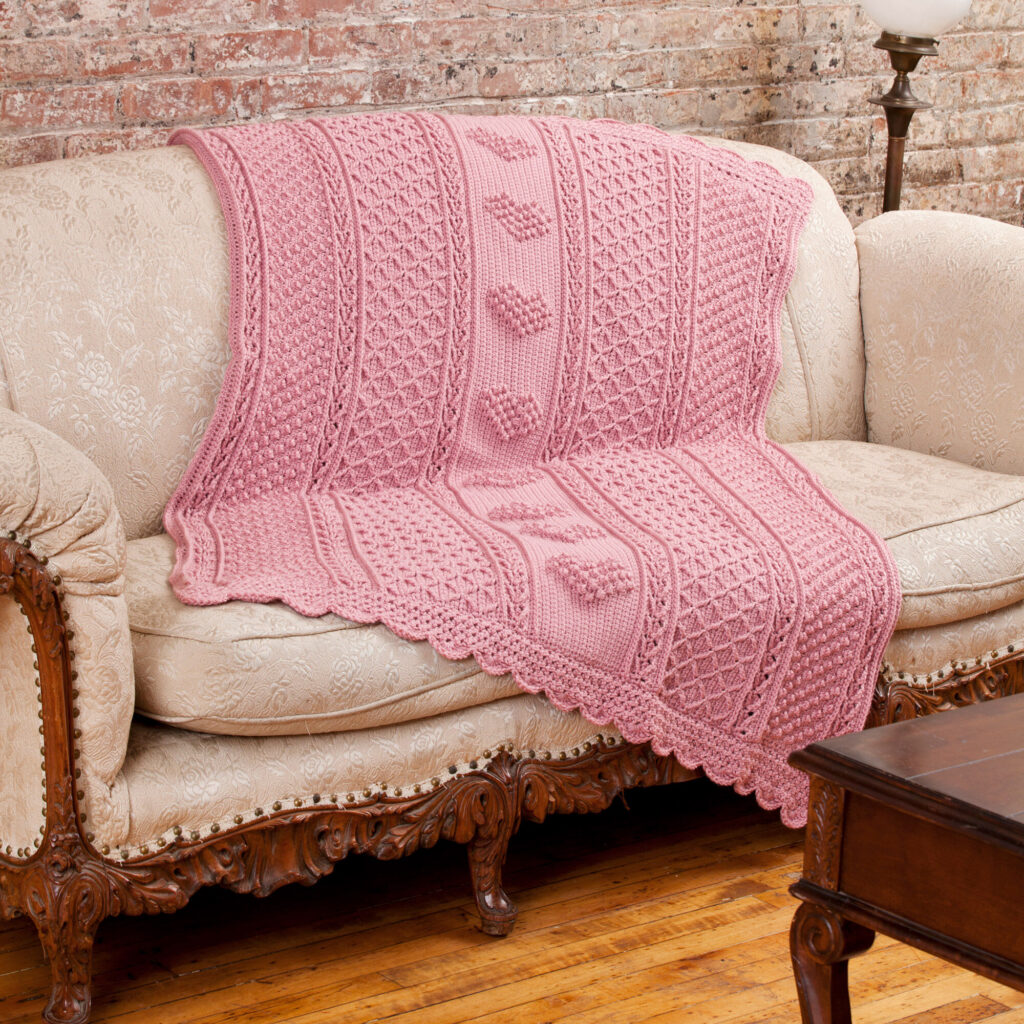 You can check this beautiful pattern, detailed step by step, here at Craft for the World. Did you like this suggestion? Would you like more suggestions for holidays? Let me know if you tried this for the next V day!