Getting fresh and cute for Summer
Good morning all, how are you today? I have been scrolling this blog around because you guys already know how much I like to bring different ideas and creations. Alternating between decorations, clothes and accessories. That being said, I checked our baby items, and decided to bring today this cute baby girl dress.
As the opposite of our sunflower patterns where the color palette is very limited, for this item you can run free with your color choices. I do think that, maybe, the only limits are for colors that are too dark, such as red and black. Otherwise, colors like pink, green, yellow and white are nice options.
If just picking a color is not enough for you, you can enhance your piece with small details that make a big difference in the final result. You can invest in pretty buttons, charming ribbons and even a different, maybe glittery wool, to work up on the details.
This is a fairly intermediate repice, but the tutorial I brought here is very detailed and the stitches are not very difficult to practice. So, it might be good for the beginners that are ready to go up a level and with that produce a nice item that is both a nice present idea and great sellable goods.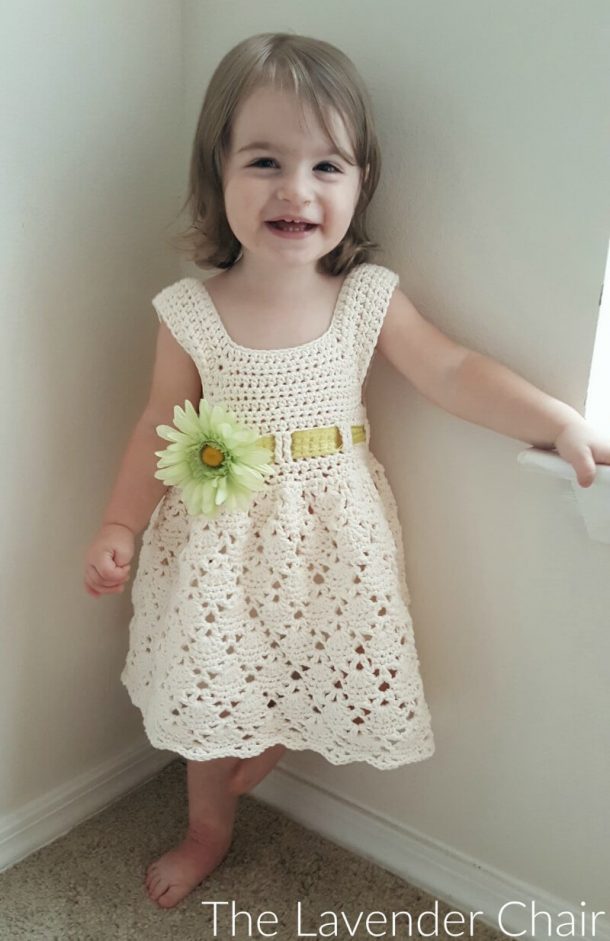 For this recipe, have on your hands a 5.00mm Crochet Hook, a soft and comfy yarn of your choice and your favorite pair of scissors. Ribbon and buttons are optional, but if you are looking to add the dress a little more detail, they are a nice option.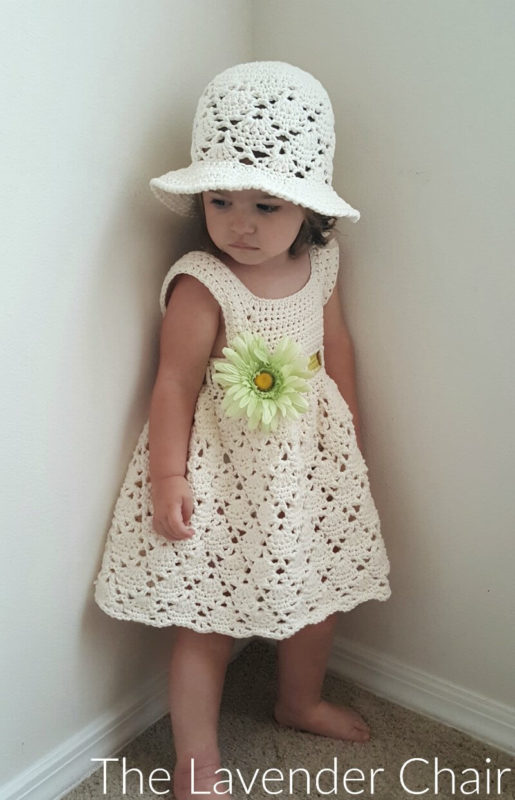 Did you like this idea? Want to try? At The Lavender Chair you can find a very complete tutorial. Explaining each stitch and each step, with pictures. Make good use of this recipe and let me know the results. Have a happy Wednesday crocheters!